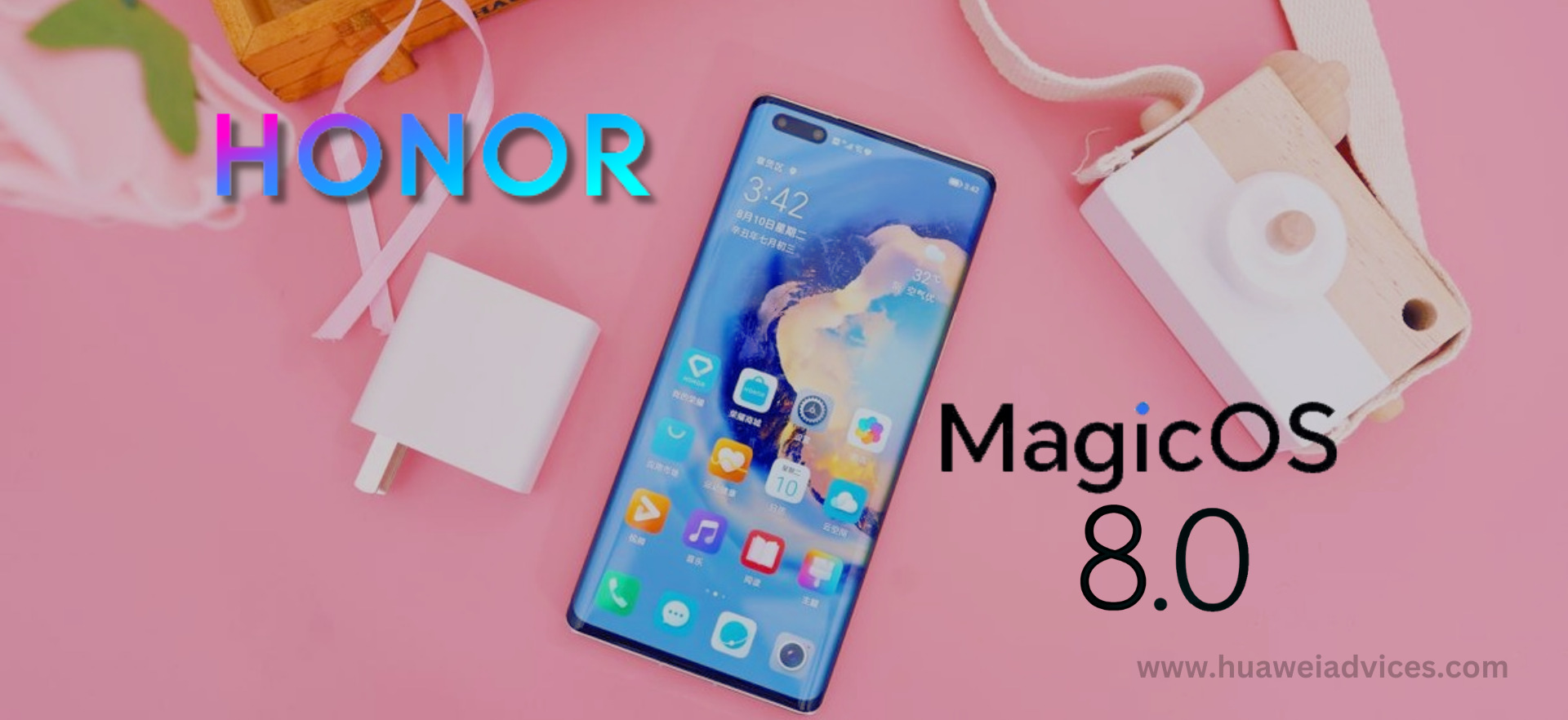 Honor is swiftly adding new features to MagicOS devices, and the upcoming MagicOS 8.0 upgrade is based on the latest Android 14. This article will look at the various models that stand to receive this forthcoming update.
The upcoming Android 14 operating system introduces advanced generative AI capabilities, especially in the wallpapers section. In their Android 14, Google integrated novel predictive back gestures, enhanced privacy features, and optimized themed icons. These enhancements are intriguing and anticipation for Honor's version of Android 14.
In March, Zhao Ming, the CEO of Honor, revealed that MagicOS 8.0 would use Android 14 to deliver an enhanced user experience. However, specific details were not disclosed by Zhao Ming.
Based On past practices, Honor has released a distinct control center and notification section for all MagicOS devices. Honor might introduce new animation alongside UI refinements, adding to the overall user interface enhancements.
MagicOS 8.0 (Android 14) Eligible Devices:
Honor Series
Honor 90
Honor 90 Pro
Honor 80
Honor 80 Pro
Honor 80 Pro Flat Screen
Honor 80 GT
Honor 80 SE
Honor 70
Honor 70 Pro
Honor 70 Pro+
Honor 60
Honor 60 Pro
Honor 60 SE
Honor 50
Honor 50 Pro
Honor 50SE
Honor Magic Series
Honor Magic V
Honor Magic V2
Honor Magic Vs
Honor Magic Vs Prestige Edition
Honor Magic 5
Honor Magic 5 Pro
Honor Magic 5 Ultimate Edition
Honor Magic 4
Honor Magic 4 Pro
Honor Magic 4 Ultimate Edition
Honor Magic 3
Honor Magic 3 Pro
Honor Magic 3 Ultimate Edition
Honor V series
Honor V40
Honor V40 Luxury Edition
Honor X series
Honor X50
Honor X50i
Honor X40
Honor X40i
Honor X40 GT
Honor X30
Honor Play Series
Honor Play 7T
Honor Play 7T Pro
Honor Play 6T
Honor Play 6T Pro
Honor Play 6C
Honor Play 5 series
Honor Play 5T Pro
Honor Play 40
Honor Play 40C
Honor Play 40 Plus
This list is primarily composed of recently launched devices. It's not an official list from Honor; instead, it's a speculative compilation based on the hardware and specifications of the devices. Therefore, it's not a final list and might be subject to change in the future. We'll keep you updated if there are any modifications to this list.
If you enjoy our article, please share your thoughts in the comment section. If you have any questions or topics you'd like to know more about, feel free to comment below, and we'll do our best to provide prompt answers.