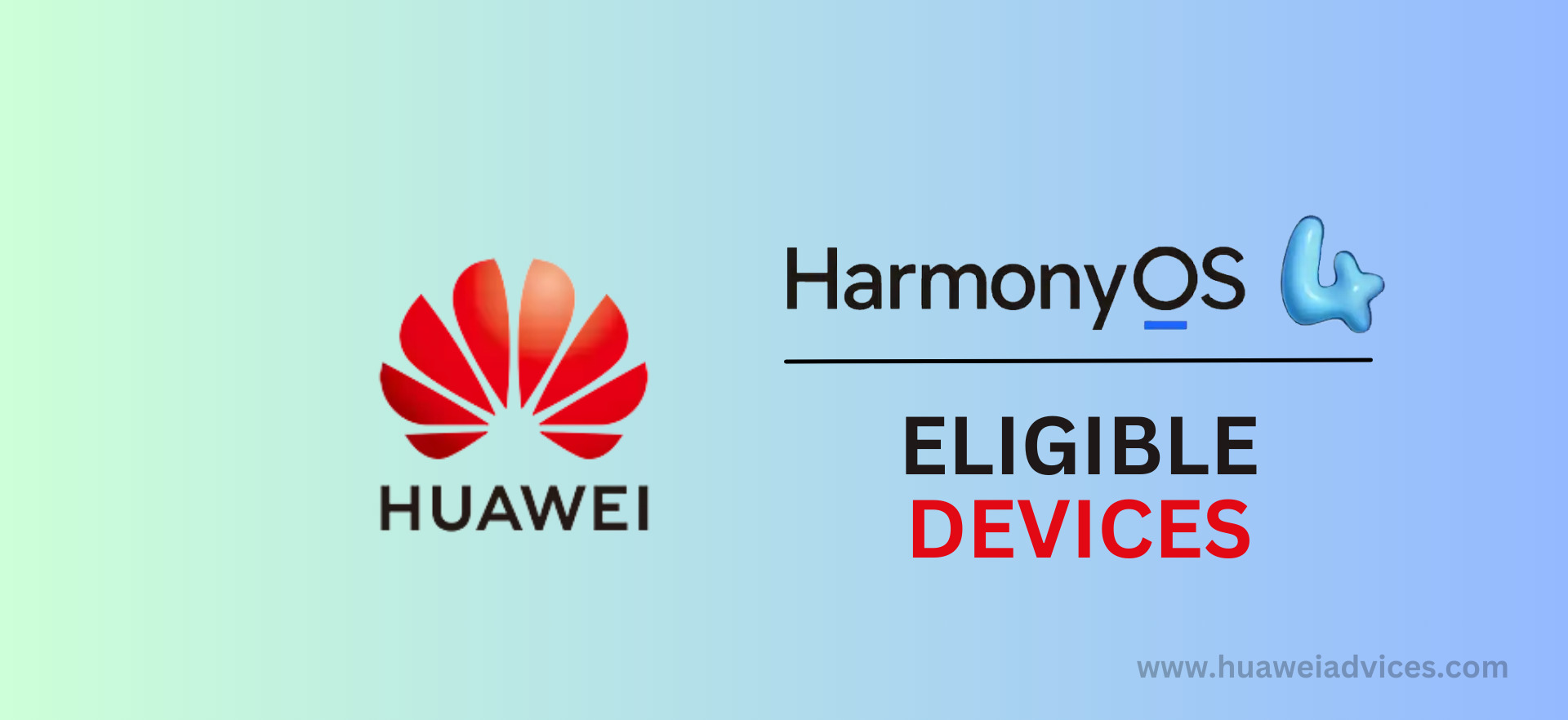 HarmonyOS is set to roll out for these eligible devices, bringing new features and enhancements to the users. Huawei has initialized the public beta release of HarmonyOS 4 for the Models listed below, and the list also includes the models scheduled to receive HarmonyOS in the latter half of this year. Let's check the eligible devices that are receiving the HarmonyOS update.
HarmonyOS 4 Devices:
Huawei P series
Huawei P60
Huawei P60 Pro
Huawei P60 Art
Huawei P50 Pro
Huawei P50 Pro Collector's Edition
Huawei P50E
Huawei P50 Pocket
Huawei P50 Pocket Art Custom Edition
Huawei P40
Huawei P40 4G
Huawei P40 Pro
Huawei P40 Pro+
Huawei Mate Series
Huawei Mate 30
Huawei Mate 30 5G
Huawei Mate 30 Pro
Huawei Mate 30 Pro 5G
Huawei Mate 30 RS Porsche Design
Huawei Mate 30E Pro 5G
Huawei Mate 40
Huawei Mate 40 Pro
Huawei Mate 40 Pro 4G
Huawei Mate 40 Pro+
Huawei Mate 40 RS Porsche Design
Huawei Mate 40 RS Porsche Design Collection
Huawei Mate 40E
Huawei Mate 40E 4G
Huawei Mate 40E Pro
Huawei Mate 50
Huawei Mate 50 Pro
Huawei Mate 50 RS Porsche Design
Huawei Mate 50E
Huawei Mate X2
Huawei Mate X2 4G
Huawei Mate X2 Collector's Edition
Huawei Mate X3
Huawei Mate X3 Collector's Edition
Huawei Mate Xs
Huawei Mate Xs 2
Huawei Mate Xs 2 Collector's Edition
Huawei MatePad 2023
Huawei MatePad Air
Huawei MatePad Pro 10.8 inch 2021
Huawei MatePad 11
Huawei MatePad 11 inch 2023
Huawei MatePad Pro 11-inch
Huawei MatePad Pro 11-inch Performance Edition
Huawei MatePad Pro 12.6 inches 2022
Huawei Nova and Enjoy Series
Huawei Nova 11
Huawei Nova 11 Pro
Huawei Nova 11 Ultra
Huawei Nova 10
Huawei Nova 10 Pro
Huawei Nova 10 SE
Huawei Nova 10 Youth Edition
Huawei Nova 9
Huawei Nova 9 Pro
Huawei Nova 9 SE
Huawei Nova 8
Huawei Nova 8 Pro
Huawei Nova 8 Pro 4G
Huawei Nova 7 5G
Huawei Nova 7 Pro 5G
Huawei Nova 6
Huawei Nova 6 5G
Huawei Enjoy 60X
Huawei Enjoy 60 Pro
Huawei Enjoy 50 Pro
Huawei Pocket Series
Huawei Watch Series
Huawei Watch 4
Huawei Watch 4 Pro
Huawei SmartScreen Series
Huawei Smart Screen V65 3rd Generation
Huawei Smart Screen V65 Pro
Huawei Smart Screen V75 3rd generation
Huawei Smart Screen V75 Pro
Huawei Vision Smart Screen Z65 Gaming Edition
Huawei Vision Smart Screen Z75 Gaming Edition
Huawei Router
Huawei Router Q6
Huawei Router Q6E
Huawei Router Q6 network cable version
Huawei Router AX2 Pro
Huawei Router AX3
Huawei Router AX3 Pro
Huawei Router AX6
Huawei SmartDoor Lock
Huawei smart door lock
Huawei Smart Door Lock Pro
Huawei Smart Door Lock SE
Huawei Smart Door Lock SE Cat Eye Edition
Please let us know if you liked our article in the comment section.