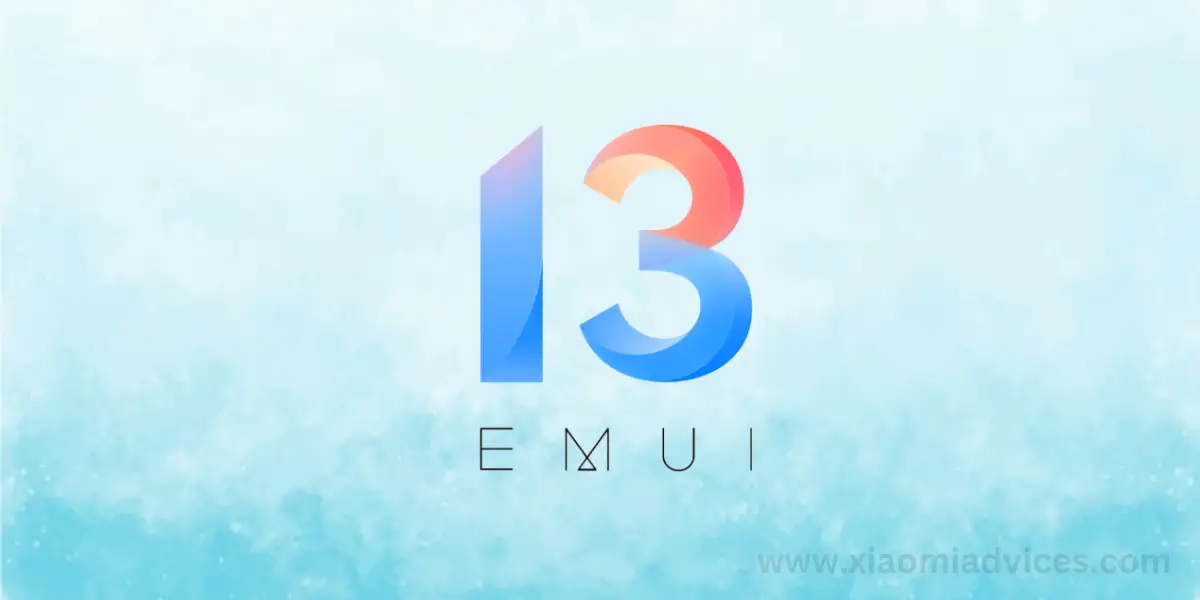 Huawei's custom operating system EMUI 12(Emotion User Interface) season is ending, and the users are waiting for the next significant upgrade, i.e., EMUI 13. Those with eligible devices can get this new major software on their Huawei smartphones.
The latest EMUI 13 OS will significantly change Huawei smartphones, especially how we can use swipe-up icons and gestures. Also, service widgets will be a major highlight in this upcoming version. The tech maker will also improve existing features to enhance the user experience.
In May, Huawei officially confirmed the devices receiving the EMUI 13 update. However, users were surprised initially as The company announced only 11 devices for the upgrade process, which was quite a shock for some users.
The first rollout of EMUI 13 Update:-
In the middle of June, Huawei began releasing a stable EMUI 13 update for the smartphones of Huawei P50 Pro, Mate Xs 2, and P50 Pocket smartphones. This update brings lots of new features to these devices.
EMUI 13 Eligible Devices
Below is a list of all the devices confirmed to receive the EMUI 13 update. We have also included a list of devices we anticipate will receive this upgrade.
Confirmed List of Huawei Smartphones
Huawei P50 (confirmed)
Huawei P50 Pro (confirmed)
Huawei P50 Pocket (confirmed)
Huawei Mate 40 Pro (confirmed)
Huawei Nova 10 (confirmed)
Huawei Nova 10 Pro (confirmed)
Huawei Nova 10 SE (confirmed)
Huawei Nova 9 (confirmed)
Huawei Nova 9 SE (confirmed)
Huawei Nova Y90 (confirmed)
Huawei Mate Xs 2 (confirmed)
Unconfirmed List of Huawei Smartphones
Huawei Mate Xs
Huawei Mate 30 Pro
Huawei Mate 30
Huawei Mate 20 Pro
Huawei Mate 20 RS
Huawei Mate 20 X 5G
Huawei Mate 20 X
Huawei Mate 20
Huawei P40 Pro+
Huawei P40 Pro
Huawei P40
Huawei P40 Lite E
Huawei P40 Lite 5G
Huawei P30 Pro
Huawei P30
Huawei Nova 8
Huawei Nova 8i
Huawei Nova Y70
Huawei Nova Y70 Plus
Huawei Nova 7
Huawei Nova 7 SE
Huawei Nova 5T
Huawei Y9s
Huawei Y8p
This is just the first phase of the rollout, and the company might announce more models from the list that still need to be confirmed in the future. So, we will keep you updated on any further developments.
EMUI 13 Features:
Although EMUI 13 shares some similarities with the previous version(EMUI 12), it introduces new features previously unseen in the EMUI software ecosystem. These fresh additions significantly enhance accessibility and enrich the user experience, taking it to a new level.
Let's jump straight into it the features of EMUI 13.
App Swipe Up Gesture
Service Widgets
Stack Widgets
Group Widgets
Smart Folders
Drag to share
Multi-Tasking and Sharing
Multi-screen
Multi-cam
Share Music
SuperStorage
Privacy and Security
Photo Security
App Swipe up gesture:
Huawei introduced this feature in HarmonyOS 2, but it was not included in EMUI 12. Consequently, it is EMUI 13 that finally brings in-app swipe-up gestures, also known as app snippets.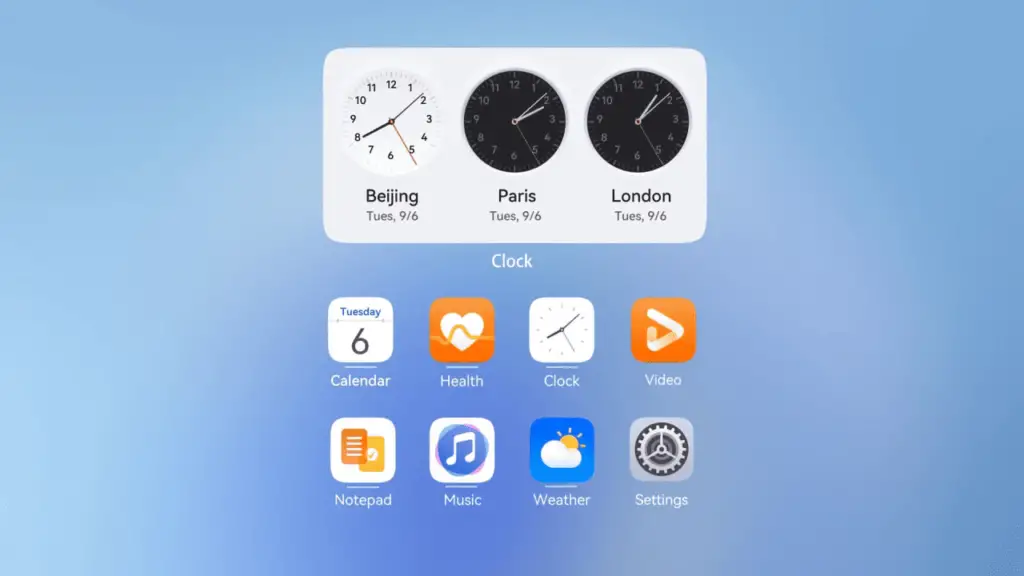 The feature functions as a trigger to expand the app's capabilities, like displaying the app's service widget or a set of essential features. This enables you to access a specific feature instantly. Additionally, you can pin an app's service widget directly on the home screen for quick access.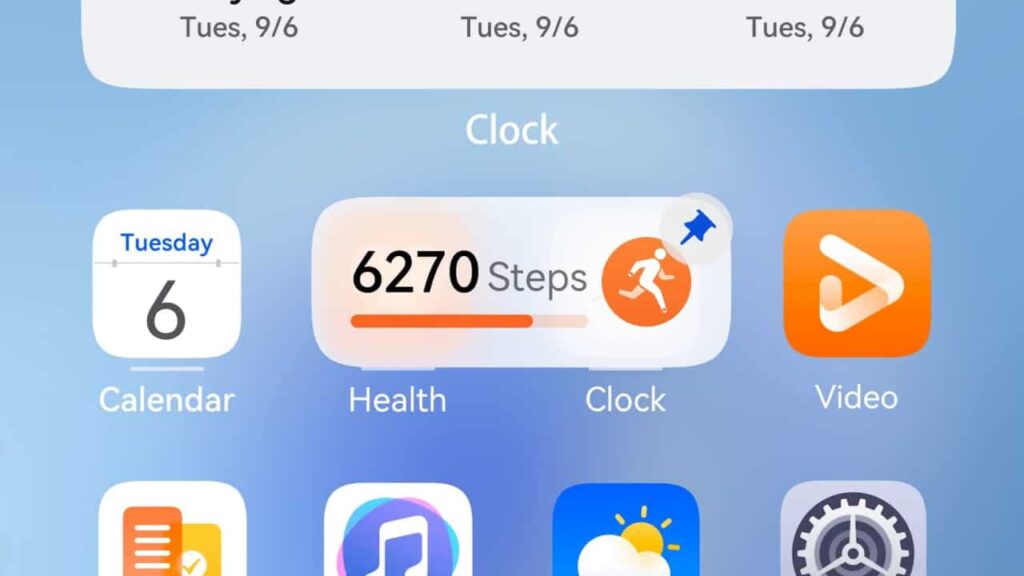 Service Widgets:
Service widgets have arrived in the EMUI universe, appearing as home screen cards. They provide easy access to essential features or information within an app. For example, the health widget shows your consumption and step counts, while the camera widget offers four modes for taking photos. These widgets come in different sizes, fitting perfectly into your layout.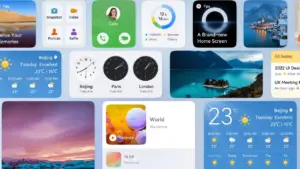 Stack and Group Widgets:
To save space and keep the home screen neat on your Huawei device, These two valuable features have been added in EMUI 13: stack widgets and group widgets. These features work just as their names suggest and can be helpful.

Smart Folders:
The new Large Folders features are brilliant! They come in different sizes, and all you have to do is hold and stretch the anchor to resize the folder based on the apps inside it. And it's a super easy-to-use feature.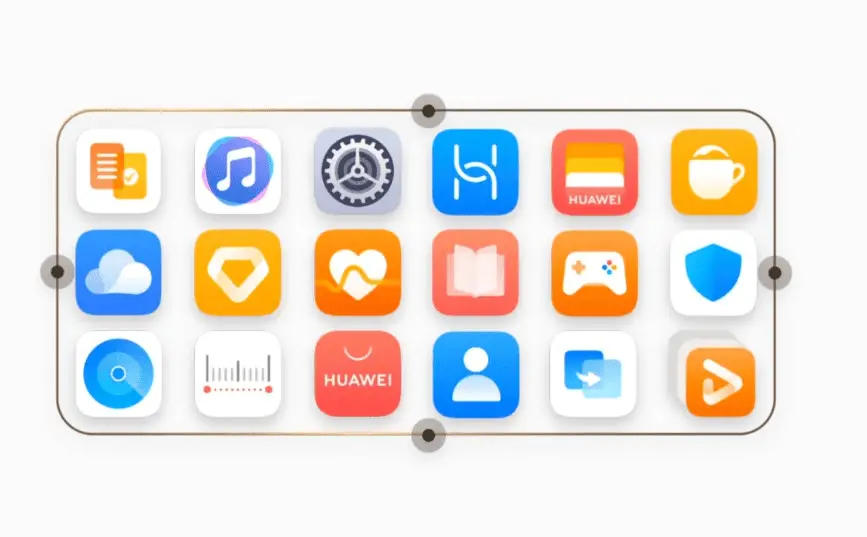 Drag to share:
Sharing is now even better and easier to use! When you see any text, picture, or file you want to share, long-press on it. Then, drag it to SuperHub, and you can paste or share it with any app or connected device. Finding, reusing, and deleting the content you've previously shared is simple. And it's a Super convenient and helpful feature.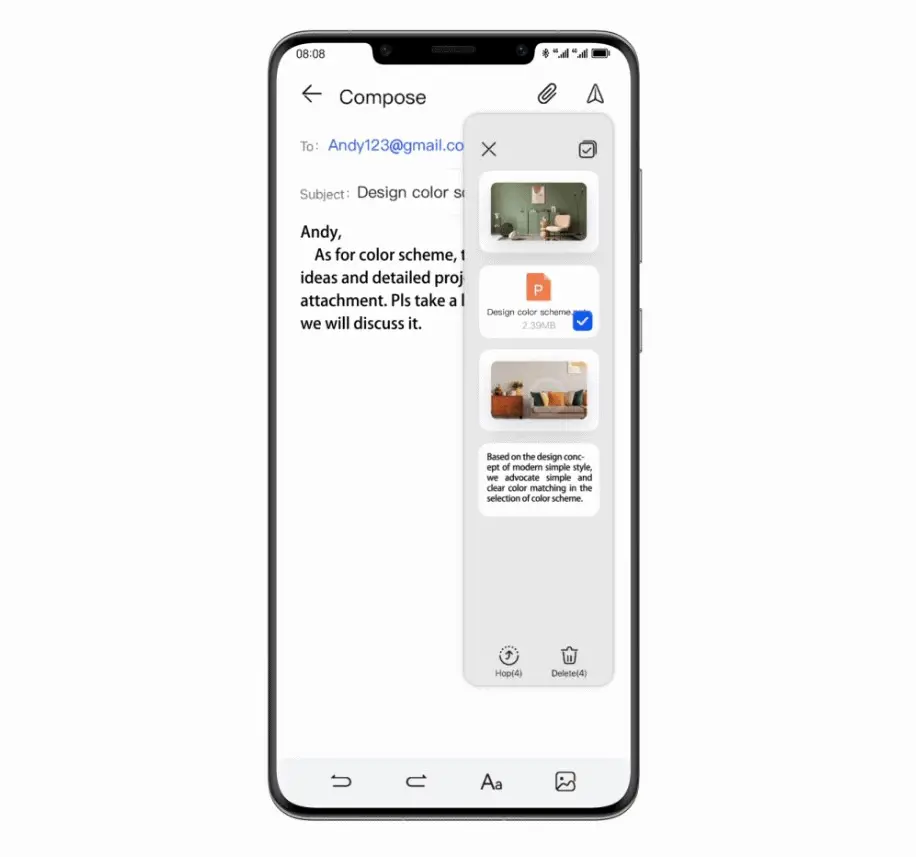 Super Device:
The long-awaited Super Device feature has arrived with the new EMUI 13 update. Now, users can enjoy the benefits of collaborations between a broader range of devices, such as the Huawei Vision, Huawei MateBook, Huawei MatePad Paper, Eyewear, Earbuds, Smartwatches, Tablets, and many others. It's the way to seamless device integration and to build your Huawei ecosystem.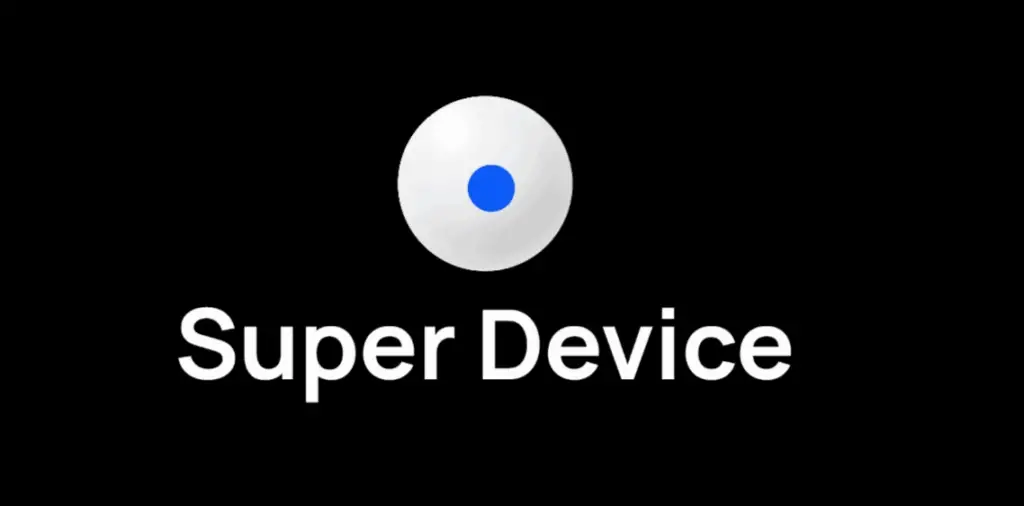 Multi-screen:
The Multi-screen collaboration feature just got even better with the new EMUI 13. Now, landscape window mode lets you open apps in big landscape windows to enjoy a broader and better view of your content. It's all about maximizing user experience!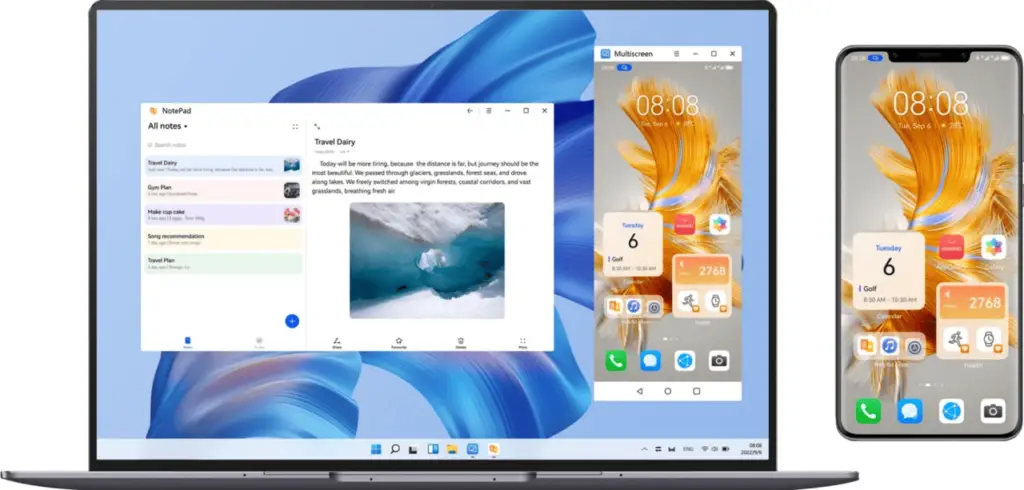 Multi-Cam:
Here's another cool feature in the latest EMUI 13! You can now take photos from any angle using any connected phone and see them side by side on one screen. During video chats, you can switch between the cameras on your different devices, which is a truly innovative way to take user experience to the next level!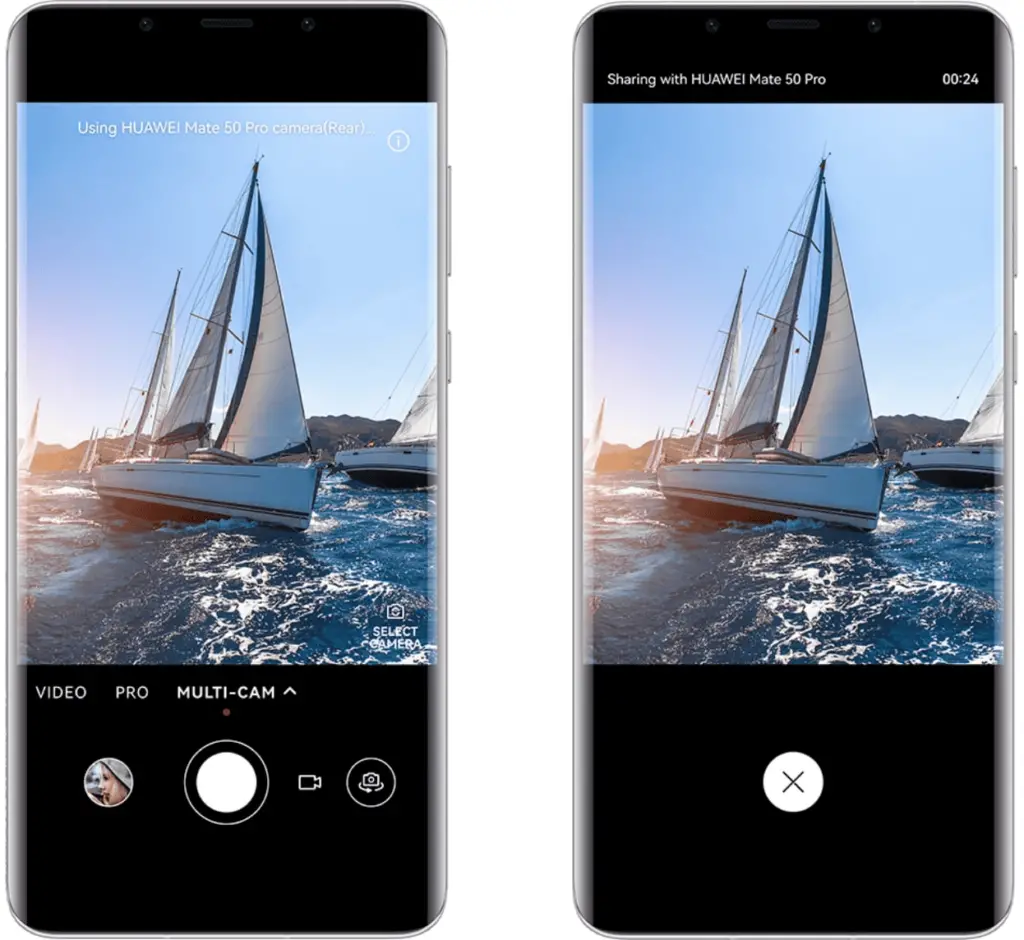 Share music:
If you want to share music with your friend from your smartphone? With the EMUI 13, you totally can! Connect the FreeBuds devices, and you can share up to two earbuds simultaneously. Plus, you can control the volume level too. Enjoy music together effortlessly, and it is an excellent feature.
SuperStorage:
The new EMUI 13 introduces a fantastic feature called SuperStorage. With this feature, you can free up to 20GB of storage space on your device! It does this by stacking duplicate files, compressing apps you don't use often, and preventing unnecessary re-downloads. This way, you'll have plenty of room for all your essential storage needs. It's a great way to keep your device clutter-free and organized!
Privacy and Security:
With the latest EMUI 13, your Huawei smartphone's privacy and security are well handled. The privacy and security centers allow you to review app access and personal data to protect your information. These centers also provide essential device information, keeping you informed about your phone's security at all times. It's all about keeping your data safe and secure!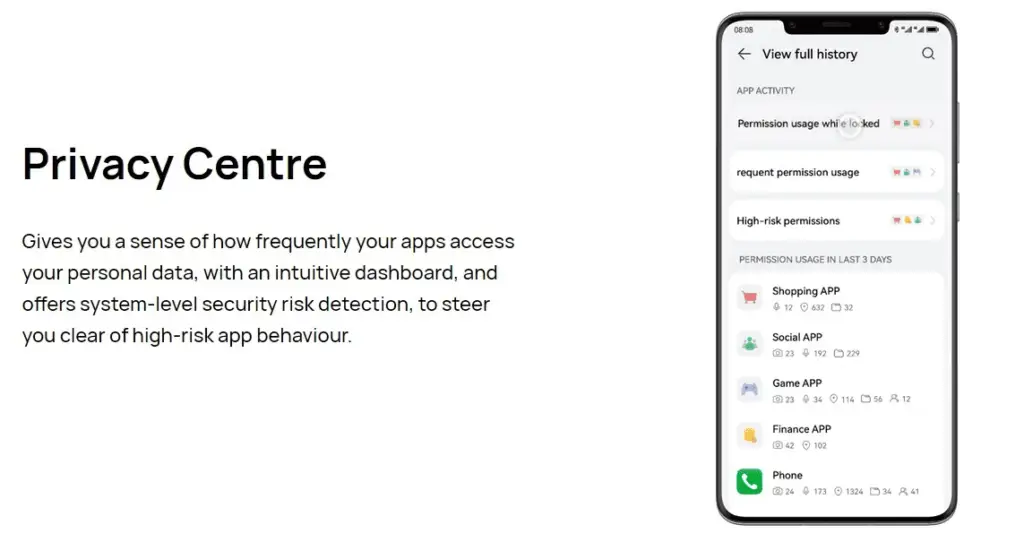 Photo Security:
EMUI 13 brings a unique innovation that differentiates it from its smartphone competitors. It offers a Sensitive Information Removal tool, which can erase picture location, time, and device model details from the photos you take. This way, you can protect your privacy and keep your personal information safe when sharing images. It's a great feature to have to keep your privacy safe!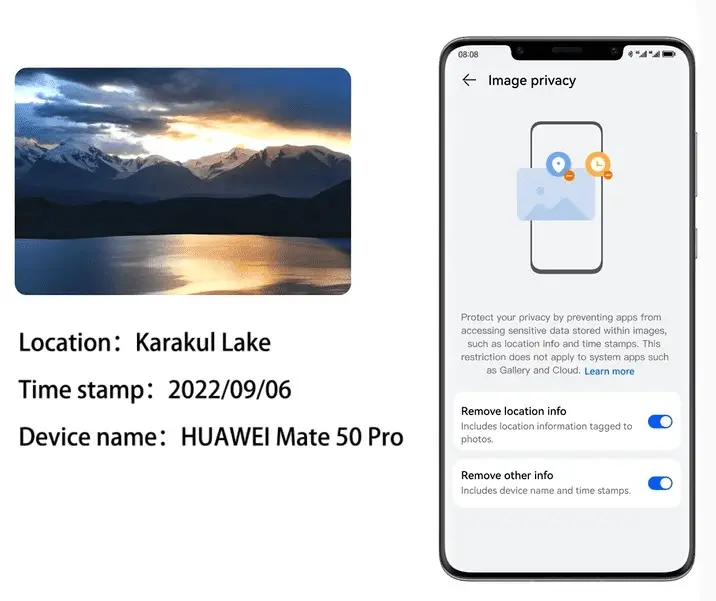 Frequently Asked Questions (FAQs)
What is EMUI 13?
EMUI 13 is the latest iteration of Huawei's custom Android-based operating system, offering enhanced performance, improved user interface, and better battery management.
When will EMUI 13 be released?
The release date for EMUI 13 may vary by region and device model, but Huawei typically announces updates in advance, and users can check for availability in their device settings.
Will my older Huawei device get EMUI 13?
While some older devices might receive EMUI 13, eligibility depends on hardware capabilities and performance assessments. Not all devices will be eligible for the update.
Can I roll back to the previous EMUI version if I don't like EMUI 13?
Downgrading to a previous EMUI version is possible, but it may void your warranty and require technical knowledge. It's best to explore the new version thoroughly before making a decision.
What should I do before upgrading to EMUI 13?
Before upgrading, ensure you back up your important data to avoid any loss during the update process. Additionally, ensure your device has enough free storage for a smooth installation.