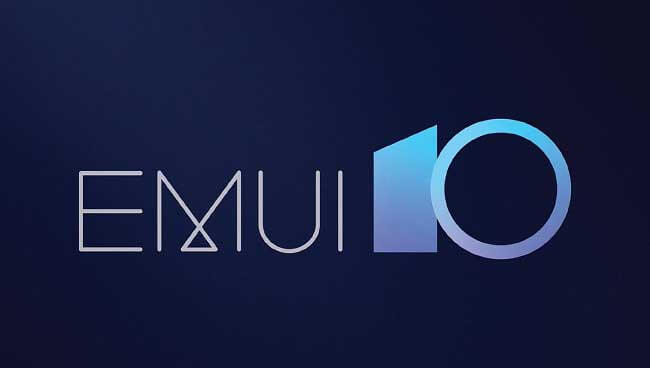 EMUI 10 officially unveiled at the Huawei's 2019 Annual Developer Conference in China last month. This new major UI is based on Google's latest operating system i.e. the Android 10. Huawei also announced the list of phones eligible to get the EMUI 10 stable update even before the EMUI 10 ROM was official. This announcement was made on Huawei blog itself when the US put restrictions on Huawei. Unfortunately, there was no confirmed release date for any of the models. Today, the EMUI fans will fill will joy as the company announces the EMUI 10 stable update time-table for eligible devices.
EMUI 10 stable rollout will start with the Huawei P30 and P30 Pro in November this year. Both the devices are already in the EMUI 10 Beta program starting from September 8.
Later on December, 7 more Huawei and Honor devices will get the EMUI 10 stable support. The list includes the Huawei Mate 20, Mate 20 Pro, Mate 20 RS, Mate 20 X 4G, Honor 20, Honor View 20, and Honor 20 Pro. Huawei will release the EMUI 10 beta update for these devices by September-end.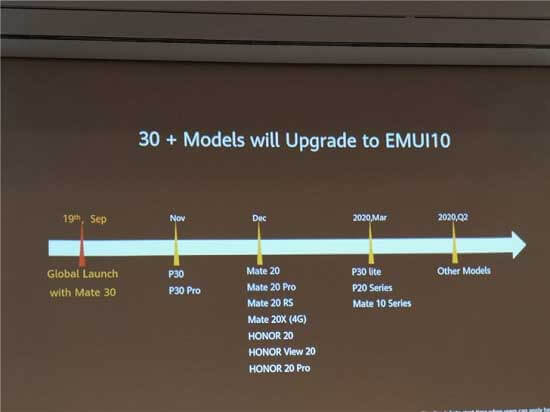 The Huawei P30 Lite, P20 series, and Mate 10 series will also be upgraded to EMUI 10 in March 2020. Soon after, there will be more Huawei models to upgrade EMUI 10.
EMUI 10 will bring over 60% improvements in GPU Turbo, over 70% improvements in Turbo Link, and over 20% improvements in EROFS (Extendable Read-Only File System) ROM. Dark Mode, Morandi colours, a new settings menu, a fresh look on the camera app, Colourful AOD, Golden Ratio Icons are the top features of EMUI 10. You can also check the complete list of EMUI 10 features here.