Unable to connect Huawei FreeBuds 3 to your phone or there is no sound output in your left/right Huawei FreeBuds 3 earbud? Here we have a quick solution for you. Simply Reset Huawei FreeBuds 3 to factory settings. The same thing has been explained briefly in the below tutorial.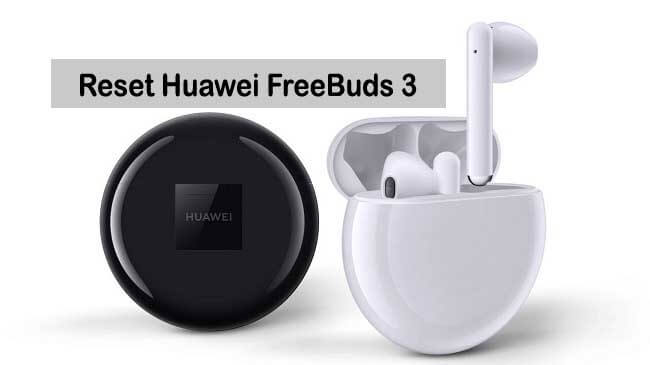 The factory reset is the best solution to go with whenever your FreeBuds 3 facing any kind of issue. It is a simple process where users need to hold the hardware key on the earbud battery case up to 10 seconds.
The following reset guide also works with other Huawei earbuds including Huawei FreeBuds 2, Huawei FreeBuds Lite and Huawei FreeBuds 2 Pro.
How to Reset Huawei FreeBuds 3 TWS Earbuds
1. Take your Huawei FreeBuds 3 earbuds and put it into the charging box. Make sure the lid of the charging box is open.
2. Press the function key present on the battery case for about 10 seconds.
3. Now the LED indicator on the case will be blinking red, green, and blue. Factory settings are completed when the LED light turns off.
4. Remove the Huawei FreeBuds 3 from the Bluetooth paired records on your Android/iOS smartphone.
5. Done!
That's the simple guide to reset Huawei FreeBuds 3 earphones. For any kind of queries related to the above procedure, feel free to comment below!