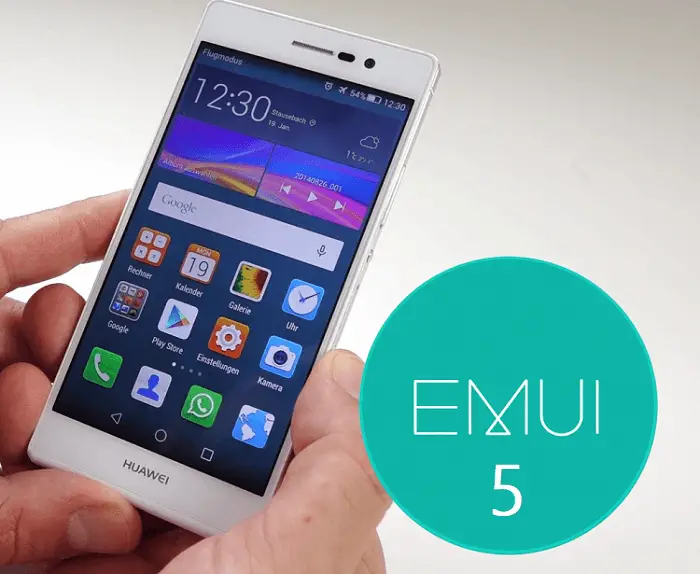 Huawei already started rolling out the EMUI 5.0 update for most of its supportive devices. The update is based on Android 7.0 Nougat which is absolutely stuffed with great features. Huawei Mate 9 is the company's first device to get the taste of the EMUI 5.0 update. For all those who already installed the firmware, here we have shared top EMUI 5.0 Tips, Tricks, and Hidden features.
The following tips & tricks are compatible with every EMUI 5.0 smartphones including Huawei Mate 8, Huawei P10/Plus, Honor 8, Huawei P9/Plus, Huawei Nova Plus, Honor 6X, Honor Note 8, and other models. Also, list of Huawei phones to get Android 7.0 Nougat update.
Best Huawei EMUI 5.0 Tips & Tricks:
The following is the list of best Emotion UI 5.0 tips & tricks and Hidden features –
1. How to activate the apps drawer feature:
At last, Huawei brings app drawer into its smartphone along with the EMUI 5.0 update. Users can tidy away all its daily used applications in a separate drawer instead of being scattered all across your desktop.
However, the app drawer feature doesn't come activated by default. To enable it, go to EMUI 5.0 settings > Home Screen Style. Here you'll see two different options: Standard and Drawer. Simply tap on the Drawer option to get an app tray on your device desktop.
2. One-handed Mode
To enable one-hand mode on Honor or Huawei smartphones, here's what you need to do –
Go to Settings > Smart Assistance > One Hand UI
Here you'll see two options, Mini screen view and Shifting Keyboard.
Tap on Mini screen view and toggle-on the feature in the next screen.
That's it! To enter into the one-hand mode, you need to slide your finger across the navigation bar to switch between the standard and mini screen views.
To bring back the normal screen, again you need to slide your finger on the navigation bar.
3. How to manage your data use on EMUI 5.0:
If you're one among those with limited data to burn each month, then you'll be happy to hear that the EMUI 5.0 comes with a data limit feature. This lets you set a limit on data usage according to your free monthly data. To enable this, just go to the phone's main settings and tap on Mobile Data. Next, tap the option to set a data limit. There is also option to set up alerts whenever your data reaches the maximum limit.
4. Enable Eye Comport (Night Screen) Mode on Huawei/Honor phones:
Most of the Android smartphones comes included with a new feature called the Night Mode. It is a special mode for the users using their device in the late night. To turn it on, go to Settings > Display and then Eye Comfort. That's it! Whenever you're browsing in the late nights, simply tap on the first slider to enable the feature.
5. How to Activate Multi-screen mode:
Multi-screen is one of the big highlights of the Huawei EMUI 5.0 update. With this feature, one can access two different screens at the same time on their smartphone. There is also an option to run two different apps at the same time on your Huawei device.
Bring up one of the apps you wish to multitask with and then long-press the Recent Apps button at the bottom of the screen. This splits your desktop and gives you a list of installed apps that can be displayed in the second half of the screen.
Note: Not all apps are compatible with the split-screen mode.
6. How to use the storage cleaner tool to free up space:
To free up storage space on your newly upgraded EMUI 5.0 device, just head to phone's settings > Memory & Storage and tap on Storage Cleaner tool. With this tap, all your junk files will be collected and can be deleted in a single poke.
Do you know any other tips & tricks apart from the above-listed ones, let us know via below comments. We'll surely update you in the above list. Don't forget to share the post with your friends and let them enjoy EMUI 5.0 tricks, tips & hidden features on their respective Huawei/Honor phones.
You may also like – How to Root EMUI 5.0 (One-click root)