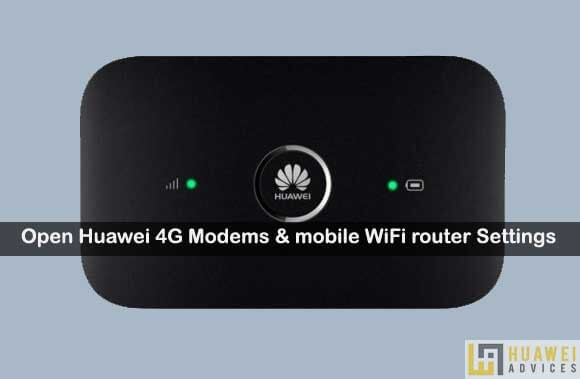 Huawei not only popular in the smartphone industry, but also well-known for its 3G/4G modems and mobile Wi-Fi routers. These are sold as individual devices where users need to insert SIM of any operator and set up a modem for internet distribution. Huawei modem users one or another day need to enter the router settings to alter the username, password, or after other purposes. Not all users know how to enter into modem Settings. To make things simple for you, here we have a quick guide to open Huawei 4G Modems and mobile WiFi router account settings.
For carrier-based modems, we might get the internet soon after connecting the cable to your PC. But for local modem, you need to setup everything via modem Settings. One can access the modem settings via the standard IP address 192.168.8.1.
By entering the 192.168.8.1 on your browser address bar, it takes you to the Settings page. This applies to modems namely Huawei E8372h, EC315, 3372h, E3531, E8231w, K5005, E3276, E1550, AF23, E3372 modems, etc. This address is also the same for 3G/4G routers like Huawei E5573, E5577s, EC 5321u, and modems from Beeline 4G, Megaphone 4G (for example, M150-2), and MTS 4G (829F, 827F).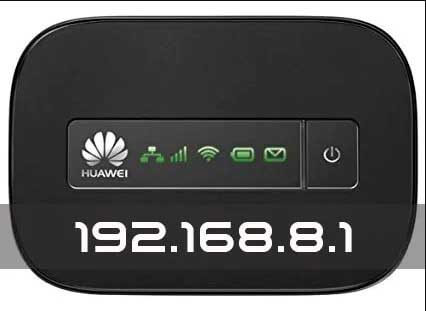 How to open the Huawei Modem Settings
1. Firstly, connect the Huawei modem to your laptop/desktop. This can be done by directly plugging it to the laptop's USB Port for regular modems like Huawei E1550.
If the modem consists of a Wi-Fi Distribution function, you can connect to it via a Wi-Fi network either from PC or mobile/tablet. One can find the Wi-Fi network name and password (key) just below the Huawei modem itself.
2. Once the modem is successfully connected, you need to click on Install in the prompt window.
3. Now the default browser will automatically open on your laptop with the site address https://192.168.8.1 and the page looks as follow: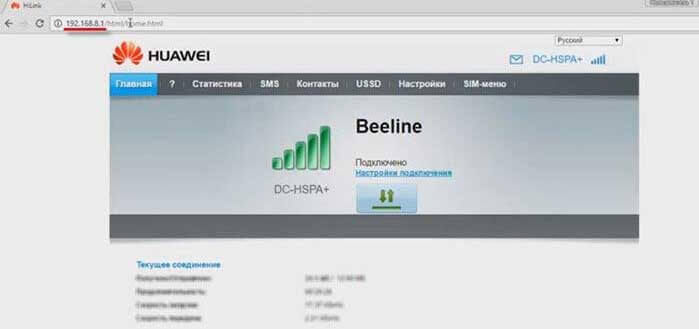 In case, the modem's web interface doesn't open automatically, then you can do it manually with the help of below steps
How to get in at 192.168.8.1?
1. Connect your Huawei modem to your PC via cable or Wi-Fi connection.
2. Now open any browser on your computer. We advise you to open browser which you don't use on your day-to-day life, as these browser doesn't have any Adds-on which might be creating issues in opening the modem homepage.
3. In the browser address bar, type https://192.168.8.1 and hit enter.
Note: For some modems, the web address is 192.168.1.1
4. That's it! You will be redirected to the Huawei Modem homepage where you can see the network info, settings, 3G/4G signal strength and more.
It is important to note that Huawei modem without Wi-Fi lets you access Settings, Statistics, SMS, USSD without any login/password. But, for Wi-Fi modems, you need to enter username and password to access the Settings. Usually, the modems with factory settings will have a username as "admin" and password as "admin". One can change the modem password from Settings > System > Change Password.