Google is already in the final stage of testing its latest mobile operating system i.e. the Android 11. The company has already released 4 developer previews of the Android 11, first being released a couple of months ago. Moreover, Google is looking to release the first beta version of Android 11 in the first week of June 2020 followed by the stable release in July 2020. Being a major upgrade over Android 10, the latest Android R update brings some great improvements and features which the users surely appreciate. Of all, the changes to the new Pixel launcher, Pixel Themes app, and Wallpapers app are some eye-catching. Here we have a direct download link to download Android 11 Pixel Launcher, Pixel Themes, and Wallpapers APK.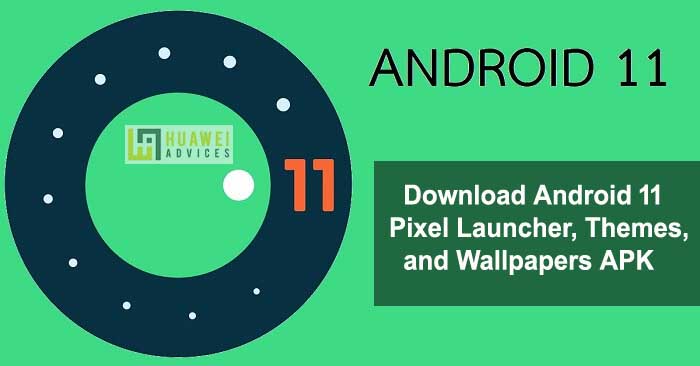 Alongside the Pixel 4 and 4 XL announcement, Google introduced a new version of Pixel Launcher as well as two new customizations apps – the Pixel Themes and the Styles Wallpapers Picker app. Pixel Themes is meant for theming and customizing various UI elements of Android firmware. With the help of this app, Pixel users can make their device most of it by adding accent colors, icon shapes, and fonts. On the other hand, the Wallpaper Picker app will not only help to change wallpaper but also theming your device with new accent colors and fonts.
Android is an open-source platform, many developers and users are extracting various apps and details from the Android 11 developer build. A few of them are Android 11 Pixel Launcher, Pixel Themes, and Wallpapers APK. Most of the Pixel smartphones running on Android 10 or above including the Pixel 4 (XL), 3 (XL), 2 (XL), 1 (XL), and the 3a supports these applications. If you've any of these models, try downloading the apps from the below-provided links.
Download Android 11 Pixel Launcher APK
Android 11 Pixel Launcher APK is extracted directly from the Android 11 DP4. Users can directly download the APK to the device storage and start the installation process.
Download Pixel Themes and Wallpapers APK from Android 11
As said, Android 11 update for Pixel phones brings two new apps called Pixel Themes and Pixel Wallpapers. The new wallpaper app replaces the current wallpaper picker app. With the latest Android OS upgrade, Google is revamping the wallpaper picker. This new wallpaper picker — which may or may not be available for non-Pixel devices — has large thumbnails for the wallpaper being used on your home screen and lockscreen, along with a swipe-up panel that contains other categories of wallpapers.
   Android 11 Pixel Wallpapers APK
How to Install Pixel Themes App:
If the Pixel app doesn't show up after the installation, you need to activate manually by following the below steps –
1. Make sure you've installed the Pixel Themes and Wallpapers app.
2. Pixel Themes can be accessed via the "Style" section in your Wallpaper Picker app.
3. Long-press on a blank part of the home screen.
4. Setup ADB and Fastboot drivers on your PC.
5. Connect your device with PC and enter the following command:
adb shell pm grant com.google.android.apps.wallpaper android.permission.WRITE_SECURE_SETTINGS
6. Enjoy!
For more themes and wallpapers, do check our ANDROID section.