Good news for Honor 8 Pro users in India. Huawei sub-brand Honor has officially confirmed the release date of EMUI 9.1 update for Honor 8 Pro. The company through its official Twitter handle revealed that the Honor 8 Pro will start receiving the EMUI 9.1 update by 26th July. Honor 8 Pro will not be the only device to get the latest update as the company also said that the Honor View 10 will also get the same update.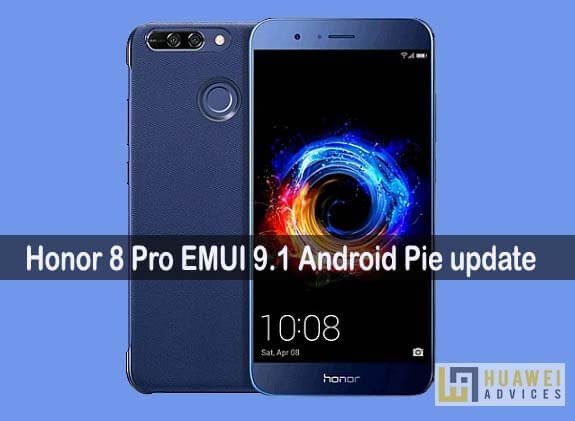 Earlier, the company confirmed that EMUI 9.0 rollout will resume on Honor 8 Pro by the first week of August, now the dates have been preponed and the update will be happening by July 26.
Honor India said, "We would like to inform you that our software team has confirmed the compatibility of the device with the OTA update of EMUI 9.1 for your device will be rolling out by 26th July."
Also Read:
It seems the company is skipping the EMUI 9.0 version and directly rolling out the EMUI 9.1. Device users will be true to happy to hear that as it will bring all the EMUI 9.1 features with the Android 9 Pie goodness on top. It is advised to wait up to 7 days after the given release date to reach every smartphone. Every update released via OTA takes up to a week to appear on every handset. Honor 8 Pro users can also get a free EMUI upgrade at the authorized service center irrespective of whether the device is in warranty or out of it.
EMUI 9.1 brings Huawei's new EROFS file system, GPU Turbo 3.0, the AR Measure app, Dual-View Video along with improved performance, new wallpapers and icons. You can also check here for a detailed list of EMUI 9.1 features.
Stay tuned as we'll update with download links once the EMUI 9.1 is released for Honor 8 Pro.