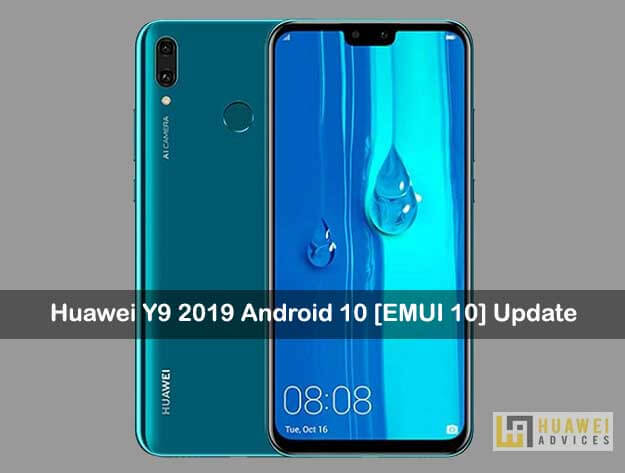 It's a big day for Huawei Y9 2019 users! Huawei Mobile has officially confirmed the Android 10-based EMUI 10 update for Huawei Y9 2019.
Earlier, Huawei shared a list of Huawei phones confirmed to get the EMUI 10 update in the coming months. Unfortunately, Huawei Y9 2019 doesn't make it to the list. When asked about the omission, Huawei replied: "We regret to inform you that EMUI 10.0 / Android 10 will not be available for Huawei Y9 2019 due to hardware limitations, as it requires higher hardware specifications for optimal performance".
Huawei Y9 2019 users across the globe were really disappointed with the decision. And why not, being a 2019 model most of the users might have expected the Android 10 software update. On the other hand, the Huawei Mate 20 Lite, which features the same Kirin 710 SoC is currently under the EMUI 10 best testing phase and soon the stable version follows up.
To show the disappointment, hundreds of Huawei Y9 2019 users took the Change.org website to request the EMUI 10 update. As per the reports, more than 1600 users have signed a petition for EMUI 10 and it emerges as a major turn-around. Huawei finally confirmed the EMUI 10 stable update for the Huawei Y9 2019.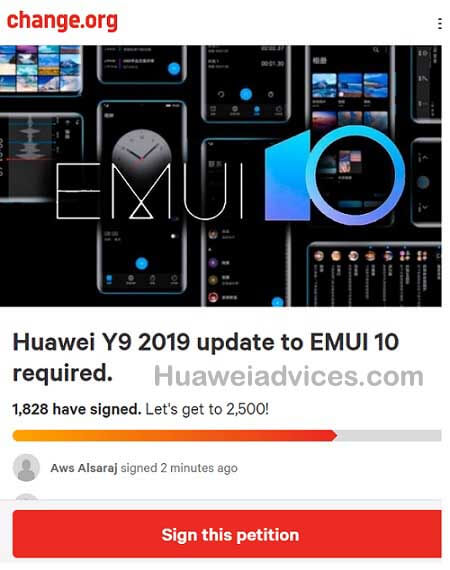 The confirmation comes officially from Huawei via a Tweet "Thank you for your message. The Huawei Y9 2019 will receive the EMUI 10 update." When asked about the release date, Huawei's support person responds that it should happen in the coming months.
Is this the outcome of the on-going petition for EMUI 10 or just another misleading comment from the Huawei support staff? Overall, we could only expect that the Huawei Y9 2019 gets the Android 10 / EMUI 10 update.