EMUI 9.0 is the next generation of Huawei's EMUI ROM based on Android 9.0 Pie. Being a brand new OS, it comes with several customizations options and features. One of which is Simple Mode. Here, we'll help you to enable Simple Mode on any Huawei & Honor device running EMUI 9.0.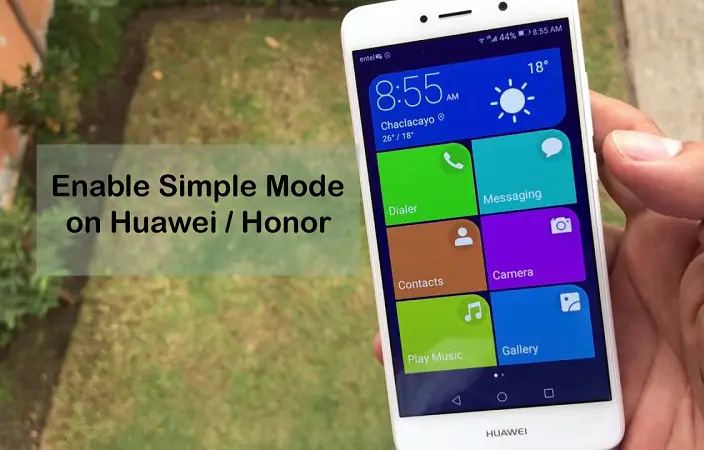 Simple Mode UI is a built-in feature on EMUI devices which lets users declutter their smartphone experience. As the name denotes, it is a special mode which makes the user interface simple and less complicated. In simple, the mode will clear the normal home-screen for a simpler tiled layout. It also makes the colors more vibrant which is very helpful for an older audience or people with viewing difficulties.
If you're one among those looking to enable Simple Mode on your Huawei / Honor smartphone, then you need to follow the below steps carefully. There is no need to install any app or flash mod on your device. EMUI 9 users can simply head to Settings and enable this mode. The same thing has been explained below!
Related:
Guide to Enable Simple Mode on Huawei & Honor devices
Step 1: Launch the Settings app. This can be done either by tapping the Setting shortcut in the home screen or by simply dragging down the notification panel and tapping on the Gear icon located at the top-right.
Step 2: Browse to System section and tap on it.
Step 3: From the System menu, you need to select Simple Mode.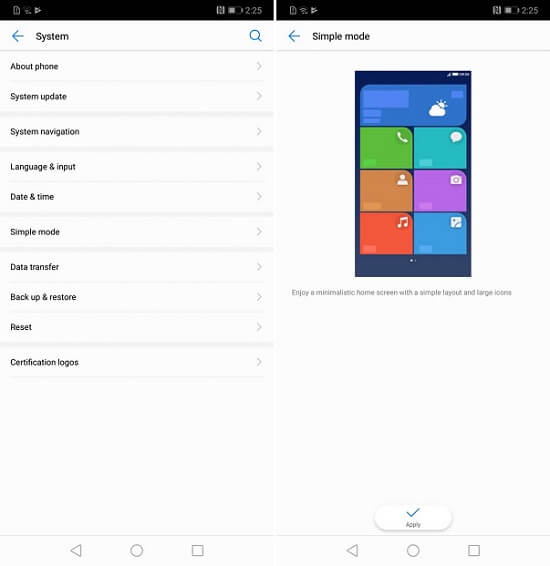 Step 4: Finally, tap on the Apply button located at the bottom-center of the screen.
That's it! You have successfully enabled Simple Mode on your Huawei & Honor device. Don't forget to share the post with your friends on social media and let them also enable the Simple Mode on their respective devices.