Looking to update your Huawei or Honor smartphone to latest EMUI version? Then, you're at the right place. Here we have a step-by-step guide on how to update any Huawei phone via HiSuite.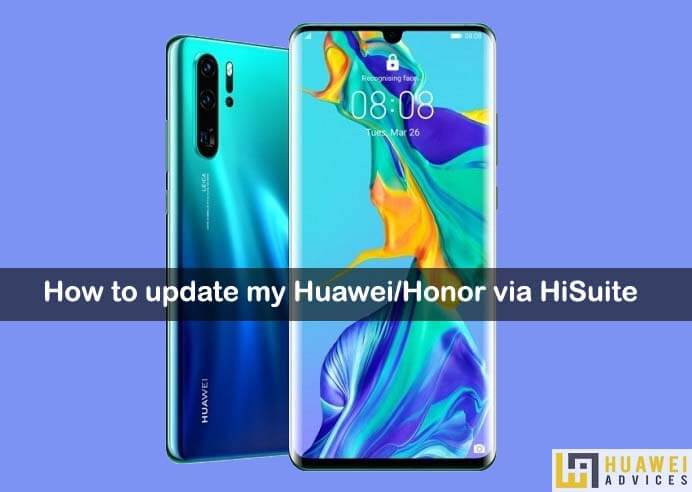 If this is the first time you're coming across the HiSuite software, then to let you know that the HiSuite is an official Android Smart Device Manager tool developed by Huawei itself. With this tool, one can easily establish a connection between your device and PC without the need of any USB Drivers. It also helps to perform several tasks including backup, system recovery, restore, and most importantly software update.
Huawei is among those OEMs well-known for rolling out regular software updates. All the Huawei and Honor devices run on EMUI OS and the company rolls out timely updates for bugs fixes, performance improvements, and new features. But sometimes, not everyone getting these OTA update. This could be due to problems with your mobile carrier or your current installed firmware might be consisting of bugs which are preventing to download the latest firmware, even the company has released it long back.
To overcome the issue, here we have a Huawei HiSuite which can manually download and install the latest EMUI software on your Huawei and Honor smartphones.
Also: EMUI 9.1 is official: List of New Features, Eligible Huawei Devices, Download
Before taking you to the instructions, make sure there is at least 50% battery on your device, if not charge it. Also, do not disconnect the USB cable, power off or restart your phone in-between the update process. This will end up with a brick. More importantly, the update via HiSuite only works if there is a new software update for your device model.
How to firmware update on Huawei and Honor devices using HiSuite
1. Firstly, download and install the latest version of HiSuite on your computer. You can check here to download HiSuite.
2. Establish a connection between your device and PC using a standard USB cable.
3. Open the HiSuite software on your computer.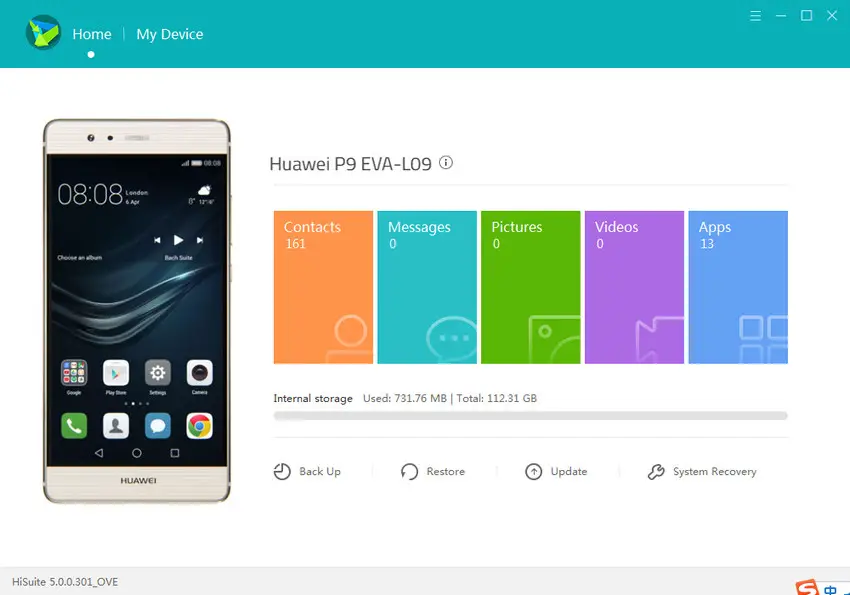 4. Your device will be automatically detected by the HiSuite and you'll see your device model on the screen.
5. At the bottom of the tool, you will see a list of options. You need to click on 'Update' to search for the latest firmware version.
6. After a new version is found, update your phone.
7. When the update process is completed, it will automatically reboot to the latest firmware.
8. Enjoy!
I hope the above tutorial was helpful in updating your Huawei/Honor smartphone via HiSuite. You can also check the below tutorials for more ways to update your Huawei mobile.