Sometimes for a better performance of an Android smartphone, it becomes mandatory to restart your device but a factory reset can create wonders. This applies to the Honor 9 Lite too, although it is powered by decent hardware and stable EMUI software. In this post, we have a quick guide on how to Reset the Honor 9 Lite to Factory Settings. Also read Mi Mobile Price
Honor 9 Lite users much be aware that by undergoing factory reset, it deletes all your data you have added to the phone since its first boot. This could be your personal account settings, photos, videos, apps data or any other stuff that didn't come with the phone out of the box. So, we advise you to perform a backup of all your important data to safer location say Computer/Laptop before actually starting the reset process. Doing this, users can easily restore all their data back to their smartphone once done with the reset.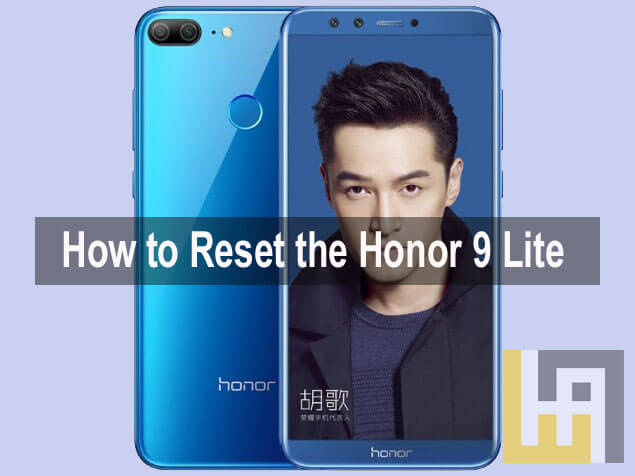 Without much ado, follow the below steps one after another to Reset the Honor 9 Lite to Factory Settings.
How to Reset Honor 9 Lite to Factory Resetting
There are two methods to restore your Honor 9 Lite smartphone to factory settings. One is via Settings app and another Recovery mode. You can follow any one method of your choice.
How to reset Honor 9 Lite via the Settings app
Every Android smartphone comes built-in tool for a quick factory reset. This tool for Honor 9 Lite is located in the Settings app.
1. Open the device Settings app.
2. Scroll down to 'System' option and tap on it.
3. Now you need to select the 'Reset' option.
4. Tap on 'Factory Data Reset'.
5. Check the 'Erase internal storage' option in case if you wish to delete everything on the internal storage. If you don't want that, then do uncheck it.
6. Select the 'Reset phone' option. Here you will be ask to enter the password if you have set one for your device. If not, you can continue to the next step.
7. Finally, tap on the 'Reset phone' once again to start the factory reset on your Honor 9 Lite.
This process take a few minutes. So, keep patience and wait. Once done, the phone automatically reboots and you need to setup everything again like you did while purchasing a new phone.
How to Hard Reset Honor 9 Lite using recovery mode
Although, the Honor 9 Lite reset via recovery mode is little tricky but users can follow the below steps to make things simple.
1. Firstly, turn off your device by long pressing the 'Power' button.
2. Now, power-on your device by pressing and holding the Volume up + Power buttons simultaneously.
3. Release the buttons when you see EMUI logo on your screen.
4. Tap on the 'Wipe data/factory reset' option and confirm.
5. The phone will automatically undergoes factory reset. Once done, tap on 'Reboot system now' from recovery menu.
6. Done!
That's the simple guide on how to hard reset the Honor 9 Lite via Settings app and recovery mode. For any queries, feel free to comment below.