Huawei Mate 30 Pro is the company's 2019 flagship smartphone in the popular 'Mate' series. The smartphone is announced along with Huawei Mate 30 back in September this year. Both the devices run on the company's latest Android 10-based EMUI 10 OS. If you're one among those who have set a password on your Mate 30 Pro and now no longer remember, then this guide is for you. Here we'll guide you on how to remove forgotten Pattern / Password / Passcode / Pin Code on Huawei Mate 30 Pro.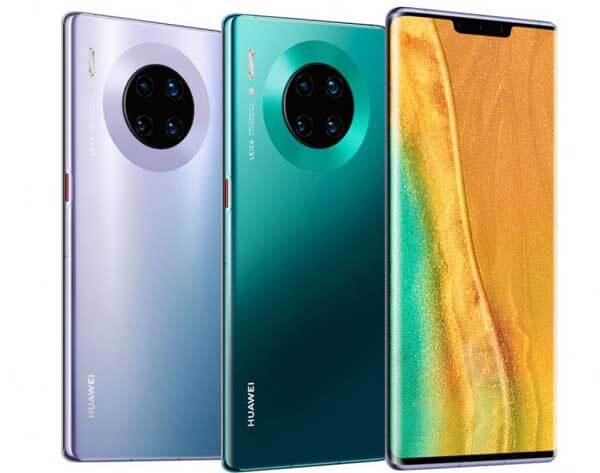 Every user sets a security screen lock on their smartphone in order to safeguard important files. This screen lock could be a PIN, Pattern, or other Password. But things don't go well all the time and sometimes the users might forget the password. Sometimes, users enter the wrong password simultaneously and the phone gets locked. To gain access back to your phone, you need to enter your Gmail login credentials which you liked to the device. But, if you can't remember that too, then the real trouble starts. There is no other way apart from factory reset. You can check out the below steps to hard reset Huawei Mate 30 Pro.
Note: Hard reset deletes all your phone settings, apps data, images, and videos from your smartphone.
How to bypass screen lock (Password/PIN) on Huawei Mate 30 Pro
1. Hold the Power button for a while and select the reboot option from the screen.
2. As soon as you see the Huawei logo, press the power button three times.
3. Now you'll see the recovery interface on the screen.
4. Select "Clear Data".
5. Choose Factory reset and tap on Yes.
6. Now you need to select Factory reset to start the reset process.
7. Once done, select Restart to boot your device into normal mode.
All your device settings have been restored to factory settings. So, you need to set up a new security password/PIN again. You can do it from Settings > Biometrics & Password > Lock Screen password.
I hope the above tutorial was helpful in fixing the forgotten security password (PIN) on Huawei Mate 30 Pro. If you have any kind of queries or issues while performing the above steps, do feel free to comment below.
You may also like: