By now, most people already aware that the Huawei Mate 30 series smartphones don't come with Google Apps and Services out-of-the-box. These include the devices namely the Huawei Mate 30, Mate 30 5G, Mate 30 Pro, Mate 30 Pro 5G, and Mate 30 RS Porsche Design. But this doesn't mean you can't install the Google Play Store on your device. It is pretty easy to download and install Google Apps on your Huawei Mate 30 device. But it is important to note that not all of the apps and features you'd get like that from a certified Google Android device.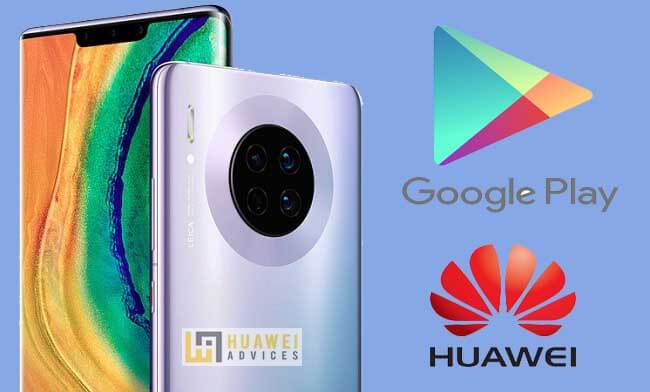 Soon after the launch of Huawei Mate 30 and Mate 30 Pro, hardcore Android users might have taught that it would be easy to install all the Google apps and turn the smartphone into a standard Android phone. But, Huawei gave a big surprise stating that the Mate 30 series will ship with locked bootloaders and there will be no option to unlock it.
"We limited [bootloader unlocking] because we wanted to guarantee more security for consumers," Huawei's Richard Yu said in a statement. "But this time we will leave more freedom for the consumers so they can do more customization by themselves. So we are planning to let consumers do that."
If you're planning to buy the Mate 30 / Mate 30 Pro whenever it is officially available in your country, then the following steps will be useful in installing the Google Play Store unofficially. There is no need to perform root, unlock bootloader, or software hacking. It is a simple procedure where users need to install the Google Installer app and get all the Google apps in a click.
Also Read: 
Install Google Play Store on Huawei Mate 30, Mate 30 Pro
1. Download the Google Installer 3.0 APK from the following link to your computer.
2. Enable the installation of apps from Unknown Sources. To do so, follow the path Settings > Security & Privacy > More Settings and enable "Download apps from external sources".
3. The following notification pops-up on the screen – "Using apps from unknown sources will leave your device and personal data more vulnerable to security threats". Simply, tap on "OK" to continue.
4. Now you need to connect your Huawei Mate 30/ Mate 30 Pro smartphone with a computer and transfer the Google Installer APK file.
5. Locate the file on your device using the File Manager app and tap on it.
6. In the next window, you'll see the option "Install". Select it to start the installation process.
7. Once done, open the Google Installer app.
8. Tap "Install" from the app main screen to start installing the Google apps including the Google Play Store.
9. Wait for a while till all the Google Apps are successfully installed.
10. Google Play Store shortcut will be automatically created on your home screen. Launch the Play Store and start downloading your favorite apps and games.
I hope the above steps were useful in downloading the Google Play Store on Huawei Mate 30 and Huawei Mate 30 Pro smartphones. Do check out our EMUI Tips section for more useful tutorials for your Huawei phone.