Looking to master reset your Huawei P30 series smartphone? Then you're at the right place. Here we'll guide you on how to factory reset Huawei P30, P30 Pro, and P30 Lite.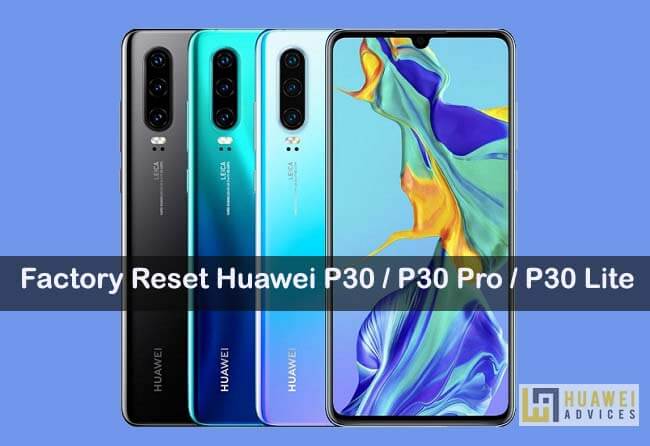 There might be several reasons for users performing a factory reset. This could be a performance boost, fix errors, selling the phone, or having a fresh start with your Android smartphone. Not only this, but the hard reset is also essential whenever you forget the device Pin/Password and wanted to bypass it.
However, a factory reset can solve more elusive or serious issues, but it will completely wipe your phone data. That means all your data including messages, photos, contacts, apps, and everything else will be erased. So, make sure to backup all your important data before you proceed with the reset procedure.
How to Hard Reset Huawei P30, P30 Pro, and P30 Lite
There are two different methods through which one can perform a hard reset on any Huawei P30 series smartphone. First one is via recovery mode and another through settings. Recovery method is recommended when you're unable to access the device main settings.
Method 1: Hard Rest via Settings
1. Open the Settings app on your Huawei P30 device.
2. Navigate to 'System' settings and tap on it.
3. Click on "Backup & Reset" option and tap on "Factory Data Reset".
4. Here you will have the option to choose whether you need to erase data from the internal storage of your device.
5. Finally, you need to select the option "Reset phone", and confirm the whole operation by tapping Reset phone one more time.
That's it! The device undergoes the reset process and boots up as a new device with factory settings.
Method 2: Hard Reset via Recovery
1. Firstly, boot your Huawei P30 device into stock recovery mode. You can check how to boot Huawei phones into stock recovery.
2. Select your preferred language and then tap on "Wipe data/factory reset". Here you need to use the volume keys to scroll down and the Power button to make a selection.
3. Confirm the factory hard reset.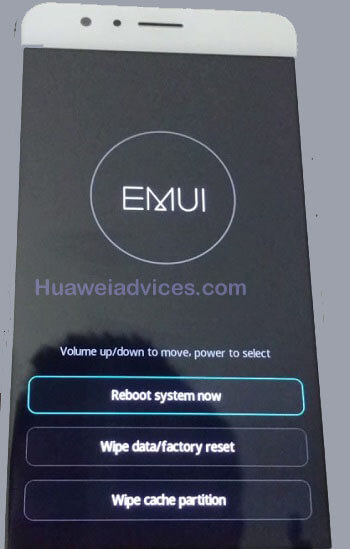 4. If the Google Verification info pops up choose "wipe data/factory reset".
5. Finally, select "Reboot" option. This will reboot the device to Android mode.
6. Enjoy!
Related Content:
I hope the above guide was helpful in factory reset/ hard reset Huawei P30, P30 Pro, and P30 Lite smartphones. You can also check our EMUI section for more such tips and tutorials.