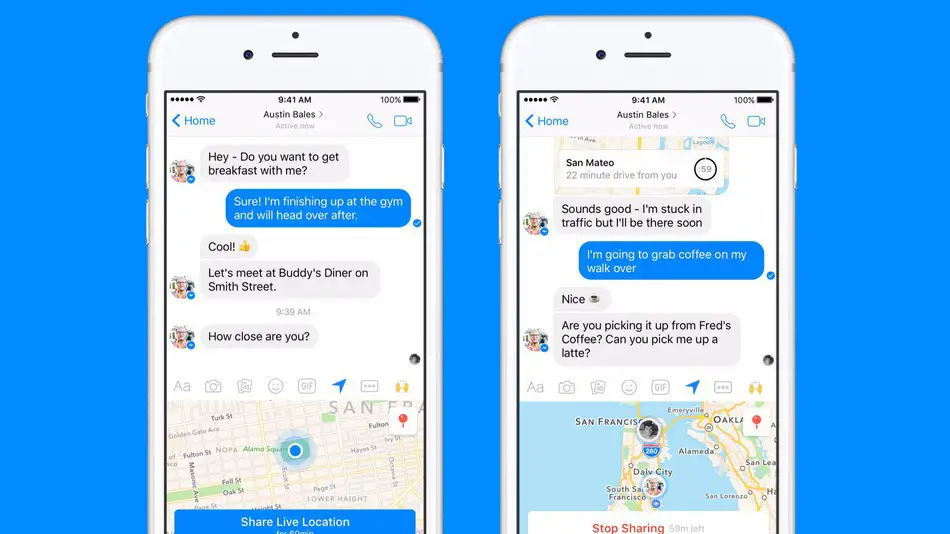 After Google rolling out real-time location sharing to Google Maps, today Facebook also adds live location sharing feature to its Messenger. With this, users can share their live location with friends and relatives directly from the Messenger app itself. But the location will be limited for an hour.
Facebook Messenger already included with location sharing, however you can simply share a location and it would display that on a map as a single point. But with new live location sharing feature, the location point will moves along with the location point which helps your friends and relatives to track you easily. You'll also see an indicator which clearly shows how much time is remaining for your tracking period.
Guide to share live location on Facebook Messenger
To share live location on your Android or iOS device, firstly you need to tap the More icon and select Location. Here you'll see a map with your current location. Simply tap on the blue bar to share your Live Location. That's it! You have successfully shared your live location to your friends. In order to stop this feature, just locate the "Stop Sharing" option on the screen. Now your friends will no longer gets tracking of your current location.
This new feature from Facebook has already started rolling out to both Android & iOS platforms.