So you are planning to buy a new Huawei smartphone? If yes, then this article is well useful for you. Here we have a tip to check if a Huawei phone is certified Android and supports major Google apps like the Google Play Store, Gmail, Google Maps, Google Photos, and more.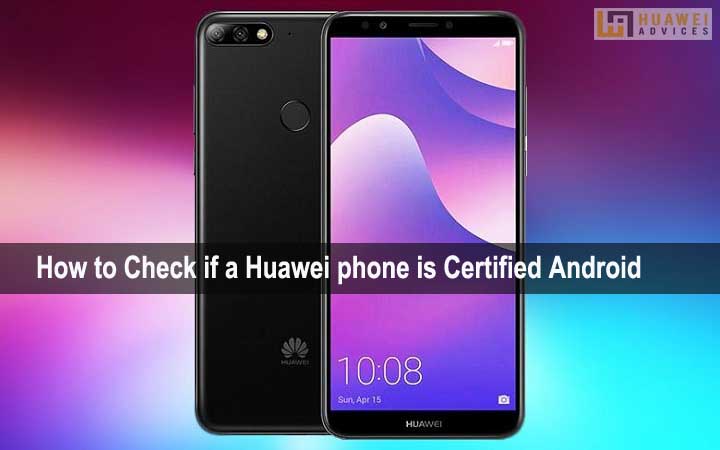 Everything was fine between Google and Huawei unless and until the US government imposed a trade ban on Huawei. This ban was imposed stating Huawei is a national security threat. Thus, none of the US companies are allowed to do business transactions with it without proper licensing. The same thing applies to Google which was then stopped from being able to work with Huawei on new devices. The search engine giant also got limitations on providing Google Apps and services support to the owner of the newly launched Huawei mobiles. However, it was a slight relief for Huawei when Google confirmed that the ban relates to the devices launched after a certain date. It means all the older models will continuously support Android apps and services.
How to check if your Huawei phone is certified by Google
Based on Release Date:
US law currently allows Google to only work with Huawei on-device models available to the public on or before May 16, 2019. Thus, any Huawei smartphone launched after the prescribed date will not have passed through Google's certification and security process. Therefore, all those models will be missing key to Google Apps and services. Moreover, Google doesn't guarantee future Android updates too.
No Google Play Store
Another way to check whether your device is Google Certified or not is through the Google Play Store. Due to government restrictions, Google's apps and services are not available for preload or sideload on new Huawei devices. To protect user data privacy, security, and safeguard the overall experience, the Google Play Store, Google Play Protect, and Google's core apps (including Gmail, YouTube, Maps, and others) are only available on Play Protect certified devices.
Play Protect certified devices go through a rigorous security review and compatibility testing process, performed by Google, to ensure user data and app information are kept safe. Thus, it highly impossible to sideload a Google Play Store app on any Huawei mobile. Therefore, the missing of Google Play Store denotes the device is not Google certified.
What if the Google Play Store is unofficially sideloaded?
This might be a concern as retailers may fool the customers by sideloading the Google apps on a Huawei smartphone. It is an unofficial way and might be a security threat. The only way to verify this is via Play Protect certification. To check this, go to Google Play Store > Menu > Settings. At the bottom of the screen, there will be a "Play Protect certification" section. It reads "Device is certified" if it is. Any other message indicates that the Play Store has been unofficially sideloaded.
Google Android Certified List
An easier way to check the Huawei device is Android certified or not is via Google's official list of supported Android devices. The list includes all the OEM devices supporting Google Play. Follow the below steps to find out your phone in the list or not –
1. Go to the list of supported Android devices.
2. Search for your device using the following commands:
Windows or Chrome OS: Ctrl + F
Mac: Command + F
Mobile device: Menu and then Find on-page, or tap Search Search. This may vary depending on which app you use to look at the list.
Note: To find the model or build number on your Android device go to the settings app and then About phone.
3. If your device is on the list, then it's a Certified Android device and should be able to use the Play Store!
Does the above guide was useful in checking the Android certification on your Huawei device? Do let us know via the comments below.