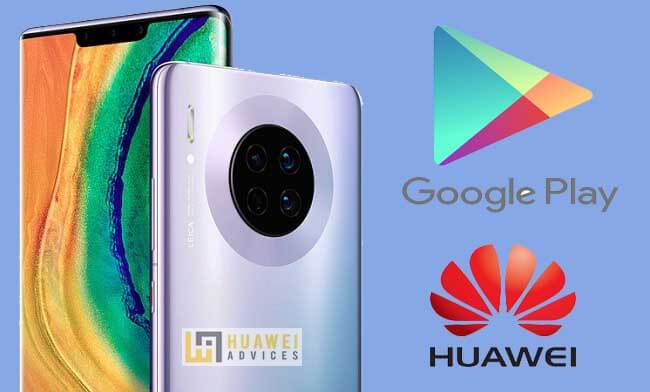 It's almost a year to pass, the Chinese telecom tech i.e. Huawei is still in the list of the U.S. Entity list. This means none of the U.S. companies should have trade deals with Huawei unless it has received the necessary permission of the US government. This forced Huawei to launch its latest smartphones without Google Play Services and Play Store. Huawei Mate 30 series, Honor 9X Pro, Honor View 30 Pro are the latest devices to ship without Google Play Store. This doesn't stop the users to enjoy Google Apps as there were already several methods available on the web to install the Google Play Store on Huawei devices. Today, we have shared a new method to download and install Google Apps on Huawei and Honor phones.
Like the previous methods, this is also an unofficial one. Here users need to download a special app called CHAT PARTNER to get the Google Apps. With a couple of clicks, you can install the Google mobile services easier than ever before. And of course without any prior knowledge, technical know-how or any accessories.
For your information, this method of installing Google Play Services also has certain limitations. First is the Digital Rights Management (DRM) from Google (Widevine) is missing and another is no Google Pay support. One can install Google Pay only if the device has an official Google license.
Also Read: Download and install Google Play Store on Huawei Mate 30, Mate 30 Pro
How to Install Google Apps on any Huawei phone
1. Download and install the Chat Partner app from here to your Huawei mobile.
2. From the app main screen, you need to select the 'Detect device'.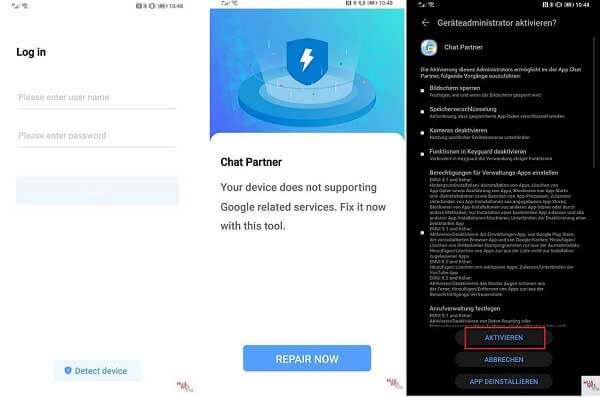 3. Select Repair Now >> Activate.
4. Sign-in to the Google Play Store with your Google account login credentials.
5. Create additional Google accounts or install Google Apps via the Play Store.
Note: Huawei users can uninstall the Chat Partner app after successfully installing the Google Play Store and Google Play Services.
If you have any queries about these instructions, feel free to comment below. We'll get back to you with the most possible outcomes.
Source – Huaweiblog