A lot of WhatsApp users are in confusion whether to continue using the WhatsApp account or delete it after the Facebook-owned messaging app updated its privacy policy. Under this policy, WhatsApp will start collecting your chat data and share it with Facebook. It's mandatory for the users to fulfill this policy in order to continue using WhatsApp. It's a bizarre move and most of the app users really disagree with this. In case, if you're one of those users who doesn't agree with the latest WhatsApp privacy policy and looking to delete the WhatsApp account, then you're at the right place. Here we have a quick guide to delete WhatsApp Account on Huawei smartphones and tablets.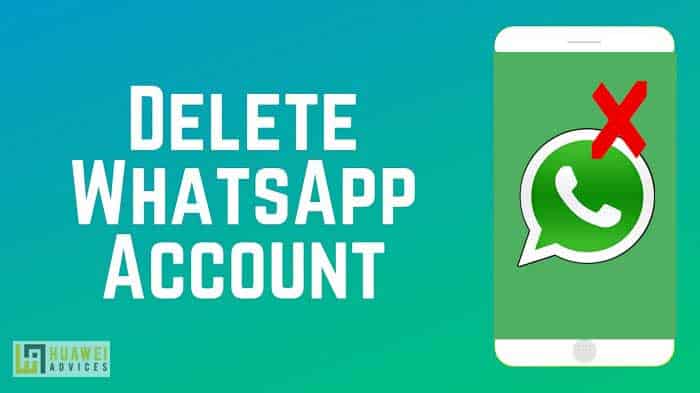 Deleting of WhatsApp account should be made wisely, as it will permanently erase all of your data. It is an irreversible process, which we can't revert even if you perform it by accident.
Delete Your WhatsApp Account on Huawei Devices
Here are the steps to delete WhatsApp Account from your Huawei smartphones and tablets.
1. Launch the WhatsApp application.
2. Now you need to tap on the 3-dot button located at the top-right of the WhatsApp home screen.
3. Here a small menu will be displayed, tap on Settings.
4. Next, select Account.
5. Tap Delete my account.
6. You will see a warning that deleting your WhatsApp account will delete all your Google Drive backups, all messages, chat history, and contacts list.
7. Enter your phone number in full international format (country code).
8. Again, tap DELETE MY ACCOUNT.
9. Indicate your reason for wanting to delete your account.
10. One final time, tap Delete my account.
While undergoing the process of deleting the WhatsApp Account, you may be taken several times to a page where it asks to reconfirm the action. Although it might be annoying to you, the company does this to stress the importance of what you're doing.
As soon you select Delete my account in the last step, all your WhatsApp account data, messages will be permanently deleted. Again if you wish to come back to the WhatsApp family, you need to create a new account from scratch.
Note: It may take up to 90 days from the beginning of the deletion process to delete your WhatsApp information. Copies of your information may also remain after the 90 days in the backup storage that we use to recover in the event of a disaster, software error, or other data loss event. Your information isn't available to you on WhatsApp during this time.
I hope the above steps were a handful of deleting the WhatsApp account. Don't forget to check HERE for more such WhatsApp related tips and tutorials.