No longer want to use a WhatsApp account or if your WhatsApp data is corrupted, the only way to get out of this is by deleting your WhatsApp account. In this post, you'll be guided to delete WhatsApp Account on any Honor smartphone.
Many of the WhatsApp users are also looking to delete their accounts since the company updated its privacy policy. Under this policy, WhatsApp will start collecting your data from the chats and share the same with its parent company i.e. Facebook. In turn, Facebook may start showing related ads to all its WhatsApp users.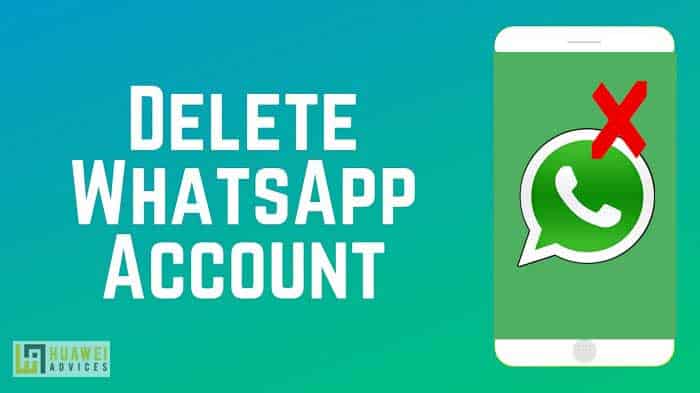 To stop your personal data from being shared, merely uninstalling WhatsApp from your device won't be enough. You'll need to delete your WhatsApp account in order to wipe off all the data that the Facebook-owned messaging app may be holding. This action will delete all your WhatsApp groups, messages, media, profile photo, and more.
Before we take you to the steps to delete your WhatsApp account, we ask you to think twice about it. This is because deleting of WhatsApp account erases all of your data and it is irreversible too. Even if you choose to reactivate your account in the future, your data will be permanently gone and unable to be recovered. If you still want to delete your WhatsApp account on your Honor device, the following are the steps you need to follow.
Delete Your WhatsApp Account on Honor Devices
Here are the steps to delete WhatsApp Account from your Honor smartphones and tablets.
1. Launch the WhatsApp application.
2. Now you need to tap on the 3-dot button located at the top-right of the WhatsApp home screen.
3. Here a small menu will be displayed, tap on Settings.
4. Next, select Account.
5. Tap Delete my account.
6. You will see a warning that deleting your WhatsApp account will delete all your Google Drive backups, all messages, chat history, and contacts list.
7. Enter your phone number in full international format (country code).
8. Again, tap DELETE MY ACCOUNT.
9. Indicate your reason for wanting to delete your account.
10. One final time, tap Delete my account.
While undergoing the process of deleting the WhatsApp Account, you may be taken several times to a page where it asks to reconfirm the action. Although it might be annoying to you, the company does this to stress the importance of what you're doing.
As soon you select Delete my account in the last step, all your WhatsApp account data, messages will be permanently deleted. Again if you wish to come back to the WhatsApp family, you need to create a new account from scratch.
Note: It may take up to 90 days from the beginning of the deletion process to delete your WhatsApp information. Copies of your information may also remain after the 90 days in the backup storage that we use to recover in the event of a disaster, software error, or other data loss event. Your information isn't available to you on WhatsApp during this time.
I hope the above steps were a handful of deleting the WhatsApp account. Don't forget to check HERE for more such WhatsApp related tips and tutorials.