Looking to enable USB Debugging mode on your Huawei Honor smartphone, then you're at the right place. Here we have complete guidance on how to switch-on Developer options on any Huawei phone running on EMUI OS.
USB Debugging is mandatory to enable whenever Android smartphones users try to make the device most of it by installing custom ROM, custom recovery, or rooting. Also with USB debugging enabled, one can connect the device with PC and use the Android SDK along with it. Most of the users might not be aware of this and thereby finds difficulty to enable the feature. So here we brought simple steps which lets you enable USB debugging mode on your Huawei or any other Android smartphone.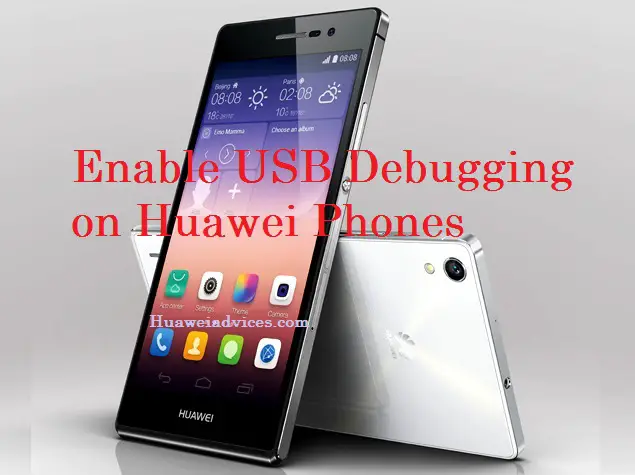 Compatible devices: The following steps to enable USB Debugging is compatible with most of the Huawei smartphones including Honor 6X, Honor 7/8, Huawei Ascend P7/P8/P9/P9 Plus, Honor 8 Lite, Huawei Mate 9/Lite/Pro, Honor Holly 3, and more.
Also Download Huawei Honor USB Drivers – All Models
How to Enable "Unknown Sources" on Huawei/Honor phones
Enable USB Debugging on Huawei Honor Android smartphone –
1. Firstly you need to enable developer option on your Huawei smartphone. So, follow the below steps to debug your Huawei Honor phone –
2. Unlock your device and go to Settings.
3. Under settings, scroll down till bottom and find About phone.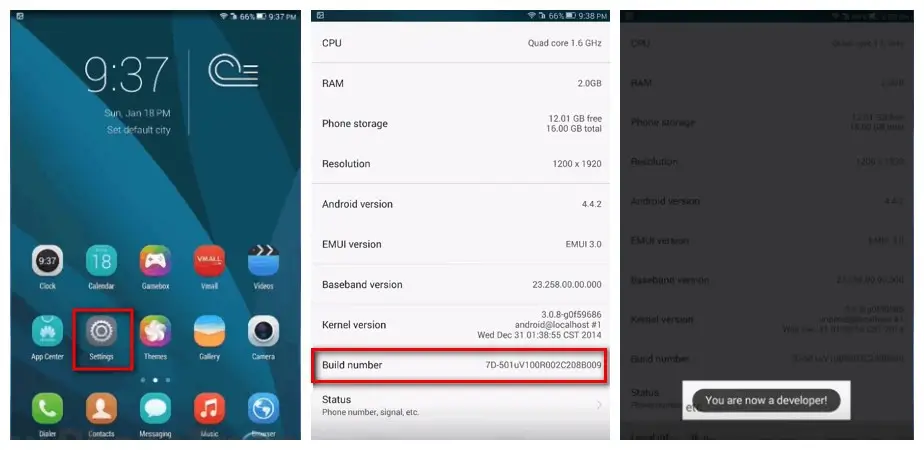 4. Locate Build number and you need to tap seven times on it.
5. A message will pop-up on your screen stating "you are now a developer". It indicates that you have enabled developer options on your device.
6. Next go back and you'll find Developer options menu under System. Tap on it.
7. Toggle on the "USB Debugging" button to start using your device with developer tools.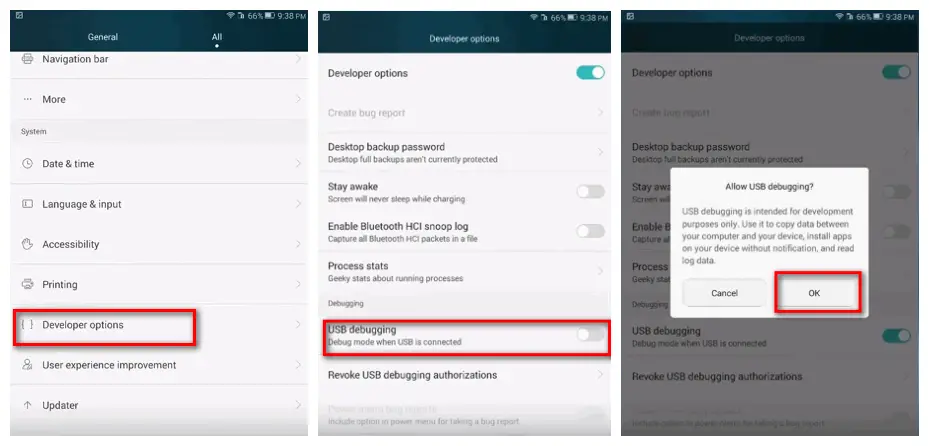 8. That's it! Next time whenever you connect your device with PC you will see a message "Allow USB Debugging". Just click OK to allow a connection.
If you find any difficulty in following the above procedure, do let us know in the below comments. Also, do help your friends to enable USB Debugging on their Huawei smartphones by sharing the post on social media.
Similar Content: how to unlock bootloader of Huawei smartphones