WhatsApp, one of the popular online chat messenger app receiving a new update which brings the fingerprint lock feature. It is rolling out with the WhatsApp version 2.19.221 for Android. The WhatsApp fingerprint lock was first made available for the iOS devices and now finally makes its way for Android users. Check here to set up a fingerprint lock on WhatsApp for Huawei and Honor smartphones.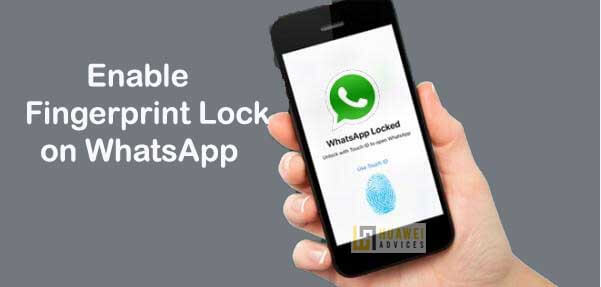 Earlier, Android users need to install any third-party apps to ensure the privacy of their chats. Now, there is no longer a need to download such apps as Facebook-owned WhatsApp offers the inbuilt fingerprint lock feature. However, one should have an Android smartphone with a capacitive fingerprint sensor or an in-display fingerprint sensor smartphone. It accepts the same fingerprint which you've saved for unlocking your phone display.
Some of the Huawei/Honor or any other Android phone users find it difficult to set up the WhatsApp Fingerprint Lock. To make things simple for them, here we have a step-by-step guide on the same.
Also Read: How to update Huawei phone to the latest version
How to set up fingerprint lock on WhatsApp for Huawei and Honor smartphones
In order to enable the fingerprint lock on WhatsApp for Android, you need to follow these steps:
1. Go to Google Play Store and update your WhatsApp to the latest version. The device should have WhatsApp version 2.19.221 or above to enjoy the feature.
   Download WhatsApp Latest Version
2. Launch the WhatsApp from the App Drawer.
3. From the WhatsApp main screen, you need to tap on three dots located at the top right corner and go to Settings.
4. Select Account > Privacy > Fingerprint lock.
5. Toggle on the 'Unlock with fingerprint' option.
6. Next, use your fingerprint to verify your identity.
7. That's it! You've successfully setup a fingerprint lock on your WhatsApp app. Whenever you use the app, you need to provide your registered fingerprint.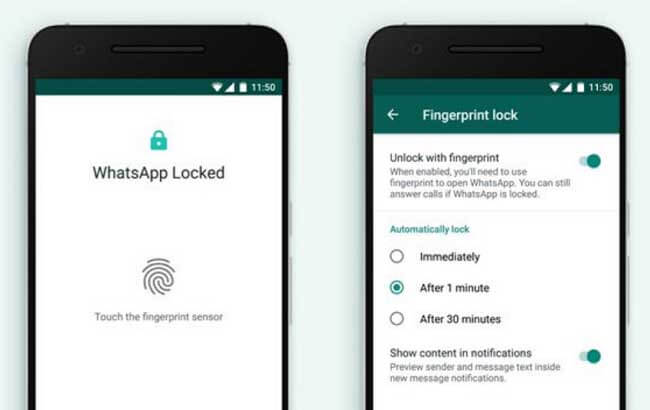 Additionally, there is also an option to set the duration after which you'll have to use your fingerprint to unlock WhatsApp. The options are immediate, After 1 minute, or After 30 minutes. Moreover, there is also an option to show or hide the message content and sender in the notifications.
For more such useful tutorials for your Huawei/Honor smartphones, don't forget to check out How to section.