In this post, we have shared a simple tutorial to take a Screenshot on any Huawei Honor Android smartphone using Hardware buttons and quick Shortcuts menu.
Huawei, one of the leading smartphone manufacturers in China is well known for offering quality handsets at an affordable price tag. All its devices run on its own custom ROM dubbed as EMUI which is completely based on Android OS. Many users who already own Huawei Honor smartphone find difficulty in taking screenshots. So, here we have a quick guide on how to take multiple screenshots on Huawei handsets.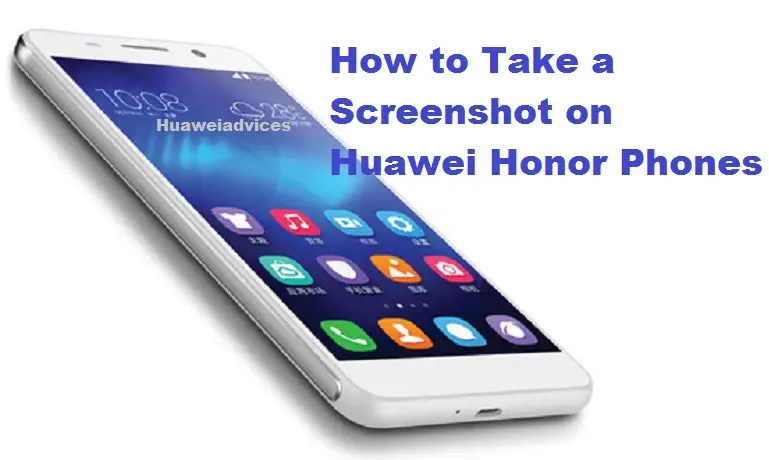 Compatible devices: All Huawei and Honor smartphones namely Honor 6X, Honor Holly 3, Huawei P9, Honor 5C, Honor 5X, Honor 8, Huawei P10, Honor 8 Lite, Huawei Mate 8, and more.
Related: How to Take Long Screenshots on Huawei Phones
Take Screenshot on Huawei Honor Smartphones
There are two different methods to be followed for capturing the screen of Huawei Honor Android smartphones – 1. Hardware buttons and 2. Using a shortcut icon. Let look on both the methods one after another.
Method 1: Using Hardware buttons
Screenshots via hardware buttons are one of the popular methods to capture the screen of your Huawei smartphone. Users just need to locate the hardware buttons on their device and then follow the below-listed instruction to take a screenshot.
1. Select any screen on your Android device whose screenshot has to be taken.
2. Locate the hardware buttons – Power and Volume Down on your device.
3. Now you need to press both the buttons until you hear any camera like shutter sound.
4. Screen flickers indicating that the screenshot has been successfully captured.
5. Release the hardware buttons.
6. Open Gallery and access the screenshot.
Method 2: Using Shortcuts
Screenshot using the notification shortcuts is another way to capture your Huawei's mobile screen. This is one of the common feature seen on most of the current generation smartphones. Read on the following for the guide –
1. Choose any screen on your mobile which you like to take a screenshot.
2. Now drag down the notification bar and locate "Screenshot" icon from the list of shortcuts.
3. Tap on the icon to perform a quick screenshot.
4. Access the screenshot image from the Gallery.
That's the simple guide on how to capture the screen of any Huawei Honor Android smartphone. If you have any questions, don't hesitate to share with us in the below comments as we will get back with the most possible outcomes.
Related: