Google launched the Pixel 5 smartphone at the Launch Night In event late last year. It is the company's top smartphone for the year 2020 with exciting features and a new Google Camera app. Like always, Android developers were able to extract the Pixel 5 camera and is already available as Google Camera PX 8.1 Mod APK for Android devices. In this post, we have shared the direct link to download Google Camera 8.1 Mod APK aka GCam PX 8.1 APK for Huawei devices.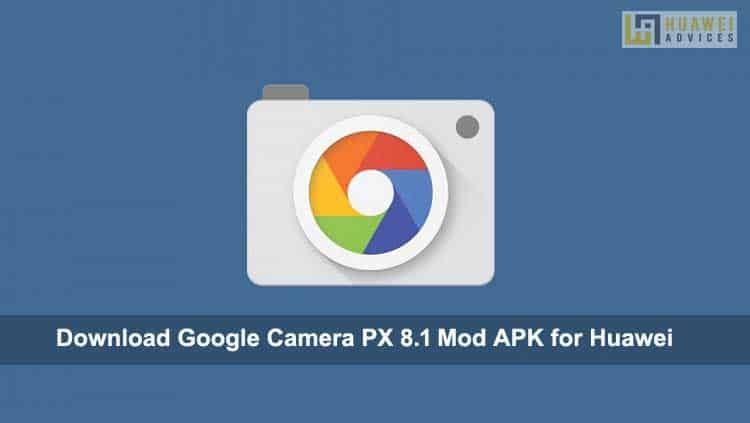 The new version of Google Camera brings an updated user interface for the camera with fast zoom switching and new buttons. The Google Camera 8.1 version also gives access to a variety of AI modes for users. These are Astrophotography, HDR+, Night Sight portrait mode, cinematic panning, and more. Pixel smartphone users can experience the latest camera features by upgrading the camera app to the latest version. However, if you're a non-Pixel user say with a Huawei smartphone, then refer to the below button to download Google Camera PX 8.1 Mod APK and install it on your Huawei device.
Download Google Camera PX 8.1 Mod APK for Huawei
The latest Google Camera mod comes from XDA Senior Member Urnyx05. So all credits to him. The mod version is based on Google Camera 8.1.008 bringing you access to all the new features and UI changes introduced with the official release. A new 'Storage Saver' mode is the highlights of the latest version which helps users take more photos and videos on their devices.
How to Install:
1. Download the Google Camera PX 8.1 Mod APK from the above download section. If downloaded on PC, make sure to transfer it to device storage using a standard USB cable.
2. Enable Unknown Sources from Settings. To do so, you can follow the path Settings > System > Security > Unknown Sources > Tick it. Here you will see a message stating that the installation of apps from unknown sources could be very harmful to your device. To proceed, tap on OK.
You can also follow our guide – How to enable Unknown Sources on any Huawei smartphone
3. It will automatically start the package installer and you need to tap on Install to continue.
4. Once done, you can launch the Google Camera app from the App Drawer.
5. Enjoy!
Changelog:
Added all the fixes necessary for the first start
Added Color Transform to fix saturation on devices with dull colors
Added an option to disable tracking focus
Added an option to disable motion photos
Added OPModes to fix EIS
Added buttons in the drop-down menu to enable/disable AWB
Disabled Sabre on unsupported sensors
Added an option to choose between Pixel 2, Pixel 3, IMX586, and IMX686 AWB
Improved colors on Mi Note 10
Added an option to disable Synthetic Fill Flash
Added an option to disable auto night sight on portrait and photo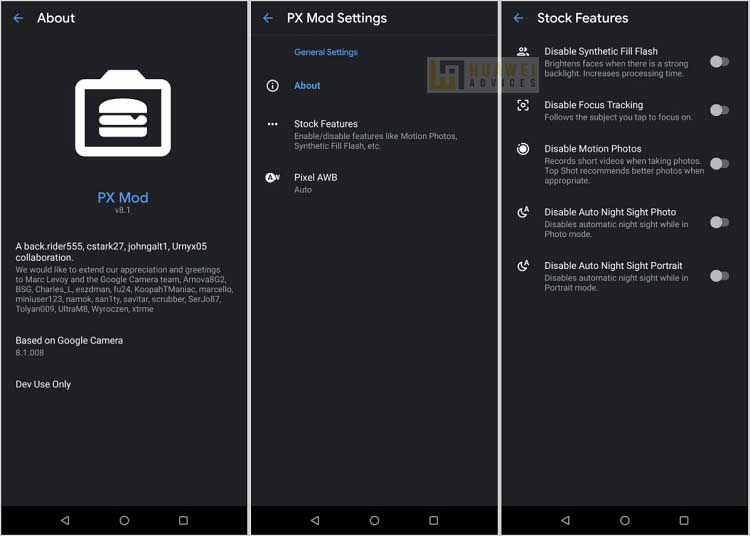 That's the guide to download GCam APK Mod on Huawei. Just if you have installed Google Camera 8.1 Mod on your Huawei device, make sure to leave a comment below with the name of the device you tried it on and your experience with the mod.