Huawei Nova 7 and Nova 7 Pro (5G) are the Huawei's latest addition to the flagship lineup in the popular Nova series. Both the flagship smartphones come with a 6.5-inch FHD+ OLED display, Kirin 985 SoC, and 64MP quad rear cameras. In this guide, we have shared steps to download and install the Google Play Store (GMS) on Huawei Nova 7 and Nova 7 Pro (5G).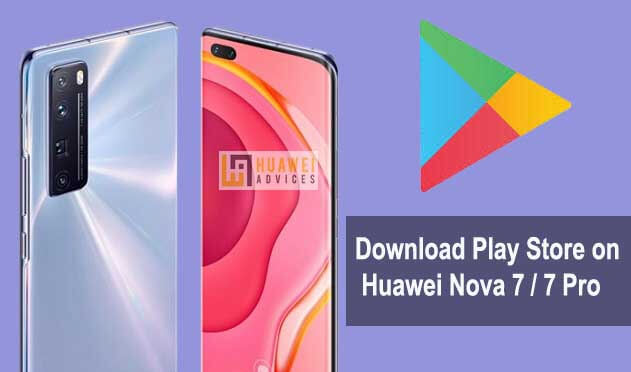 Unfortunately, the Huawei Nova 7 and Nova 7 Pro is also one of those Huawei models missing the Google Play Services or GMS. This is because of the ongoing US-China Trade War, where the US government placed the Chinese telecom tech Huawei in its Entity list. Without any proper license, none of the American tech companies are allowed to have a trade deal with Huawei. The same applies to Google for its Google Mobile Services (GMS). These aren't a part of the Android Open Source Project, and as a result, every OEM looking to add this GMS on their latest smartphones should get a proper license from Google.
That means, Huawei Nova 7 and Nova 7 Pro will be missing all the popular Google apps including the Play Store, YouTube, Google App, Google Maps, Photos, and more. Although these flagships pack some high-quality specifications, the absence of Google Play Services makes it worse. These don't mean that there is no possible way to get the Google apps into the device. Here, we have a pretty hard tweak letting you download Google Play Store on Huawei Nova 7 and Huawei Nova 7 Pro. All credits go to Android developers for making this possible.
Also Read: Download & Install Google Play Store on any Huawei / Honor smartphone
Download Google Play Store for Huawei Nova 7 and Nova 7 Pro
   Download the Lazy App and Google Apps
How to install the Google Play Store (GMS) on Huawei Nova 7/7 Pro
1. Download and install the Huawei HiSuite on your PC.
2. Connect your Huawei device with PC using a standard USB cable. Make sure to select the File Transfer Mode.
3. Go to Settings > Security and select Allow HiSuite to use the HDB option.
4. The device will automatically establish a connection with the PC using the HiSuite software.
5. Download and extract the LZPlay on your PC (Password: a12345678).
6. Similarly, download the Google Apps package and unzip the same. Now you need to transfer all the extracted files to device internal storage.
7. Navigate to the files with the help of File Manager and start installing all the six applications.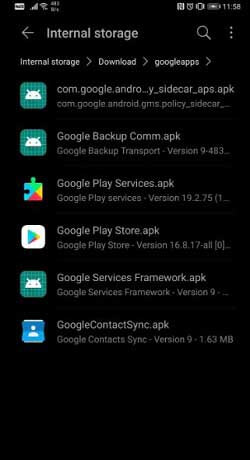 8. Give necessary permission to all these apps.
9. Once that is done, launch the LZPlay app on your device. Press Activate and ignore all the exclamations that you are presented with, in the subsequent menus.
10. Select Restart and that's it! Google Play Store will be automatically installed on your Huawei Nova 7 Pro smartphone.
11. At last, you need to register your device ID with Google. The same thing has been explained in the below video:
I hope the above steps were useful in installing the Google Mobile Services on Huawei Nova 7 / 7 Pro. For any queries or issues, feel free to comment below. We'll get back with the most possible outcomes.