As we all know, Huawei phones just like Xiaomi runs on its own custom UI based on Android. Recently the company has released the latest EMUI 5.0 version and many supportive Huawei devices already started receiving the update via OTA. The EMUI 5.0 update is based on Android 7.0 Nougat bringing all its features and performance improvements. Not all Huawei smartphones are eligible for EMUI 5.0 update or else it might take ample time to appear on their devices. For all those users who can't wait for the update here, we have EMUI 5.0 Theme which gives the similar experience.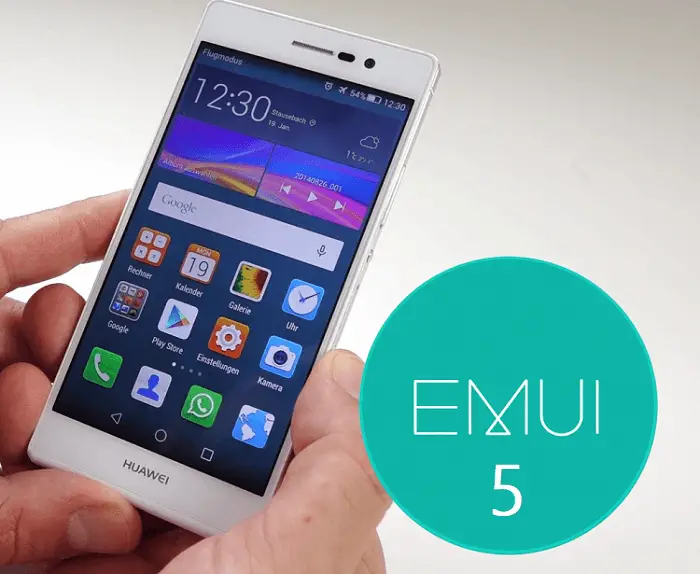 All credits go to maximax2795, XDA member, who provided the Huawei EMUI 5.0 theme for EMUI 4.0 and 4.1.1. It can be easily downloaded from the below link and installed manually on your EMUI 4.0 and EMUI 4.1.1 smartphones. The theme was tested on a couple of Huawei smartphones like Huawei P8 and Huawei P9 Plus and it worked great. So without much wasting time, download the EMUI 5.0 Theme file and install it manually on your Huawei smartphone.
EMUI 5.0 Theme Features and Changelogs
The following are the complete features of Huawei EMUI 5.0 Theme –
Changed some framework elements to EMUI 5 style (spinner, buttons and popup window)
Dialer looks now more like that of EMUI 5
Changed some elements of incall-UI
Re-designed backup app
Changed some action bar icons in Settings
Changed settings icon in the notification panel
Changed "Search for updates" in updater app
Added WhatsApp & Spotify icon that matches other icons
Download Huawei EMUI 5.0 Theme for EMUI 4.0 & EMUI 4.1.1
Installation:
1. Download the theme .zip file from the above link and unzip the same on your computer.
2. Copy the extracted theme file in the HWThemes folder.
3. Now you need to apply it from the Themes app.
4. Restart and start enjoying EMUI 5.0 on your smartphone.
5. Enjoy!
Do share the post with your friends on Facebook using the below social buttons and let them install the EMUI 5.0 Theme on their respective smartphones.
Related Content: Huawei EMUI 8.0 Android 8.0 Oreo Update – List of Eligible Devices