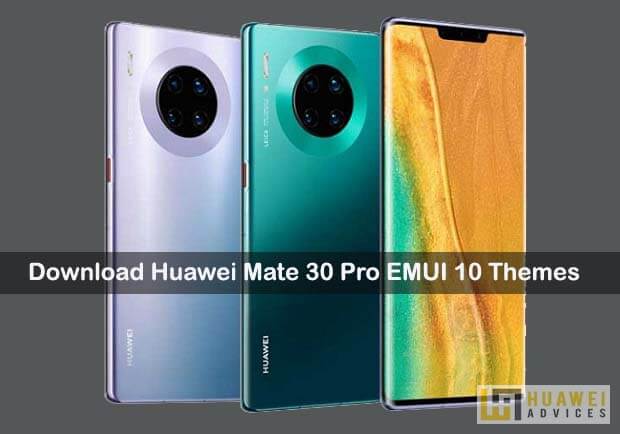 Huawei officially announced its latest iteration of EMUI skin called EMUI 10 at Huawei's Developer Congress (HDC) 2019 in August. EMUI 10 is based on Android 10 bringing several new features and performance improvements. It brings over 60% improvements in GPU Turbo, over 70% improvements in Turbo Link, and over 20% improvements in EROFS ROM. Last month, Huawei also announced the Huawei Mate 30 series smartphones running on EMUI 10 OS. These also become the company's first smartphones to run on EMUI 10 out-of-the-box. As Huawei Mate 30 / Mate 30 Pro is a new offering, it comes bundles with new themes. Check here to download Huawei Mate 30 Pro EMUI 10 Themes for Huawei and Honor devices running on EMUI 9.0/EMUI 9.1.
According to our source, there are a total of 6 EMUI 10 themes that can be downloaded and installed on Huawei and Honor EMUI 8.0, EMUI 9.0, and EMUI 9.1 devices. All you have to do is download EMUI 10 themes zip, extract it and apply through the Themes app. These themes are the best option for Huawei users who are unlucky to get the EMUI 10 update. You can check the list of eligible Huawei/Honor phones to get the EMUI 10 update.
Download Huawei Mate 30 Pro EMUI 10 Theme
   Download @ https://huaweiadvices.com/t9ty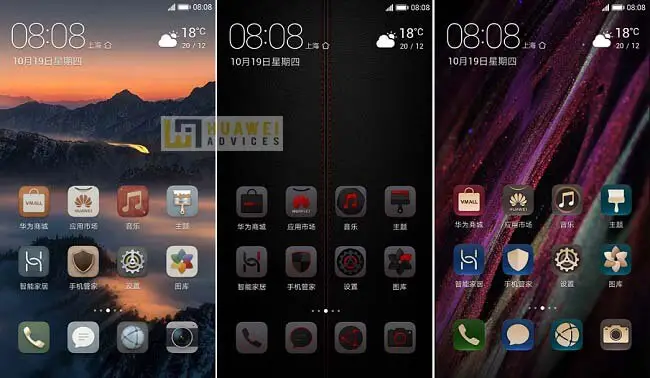 How to apply the Huawei Mate 30 Pro EMUI 10 Theme on any Huawei EMUI 9.0 (EMUI 9.1) device
1. Firstly, download the EMUI 10 theme zip from the above download section and extract the same on your PC.
2. Now you need to transfer the same file to device internal storage under the "THEMES" folder.
3. Next, come back to the app drawer and launch the Huawei Themes App.
4. Go to the "Me" section of the Theme app. Here you will find .hwt theme file which you have downloaded and saved it to internal storage.
5. Simply, select the theme and tap on 'Apply'. This will start applying the theme.
6. Once done, you need to restart your device for the theme to take full effects.
7. Enjoy!
That's the simple guide to install the EMUI 10 theme on your Huawei mobile. You can also check our ANDROID section for more such themes, wallpapers, and apps.