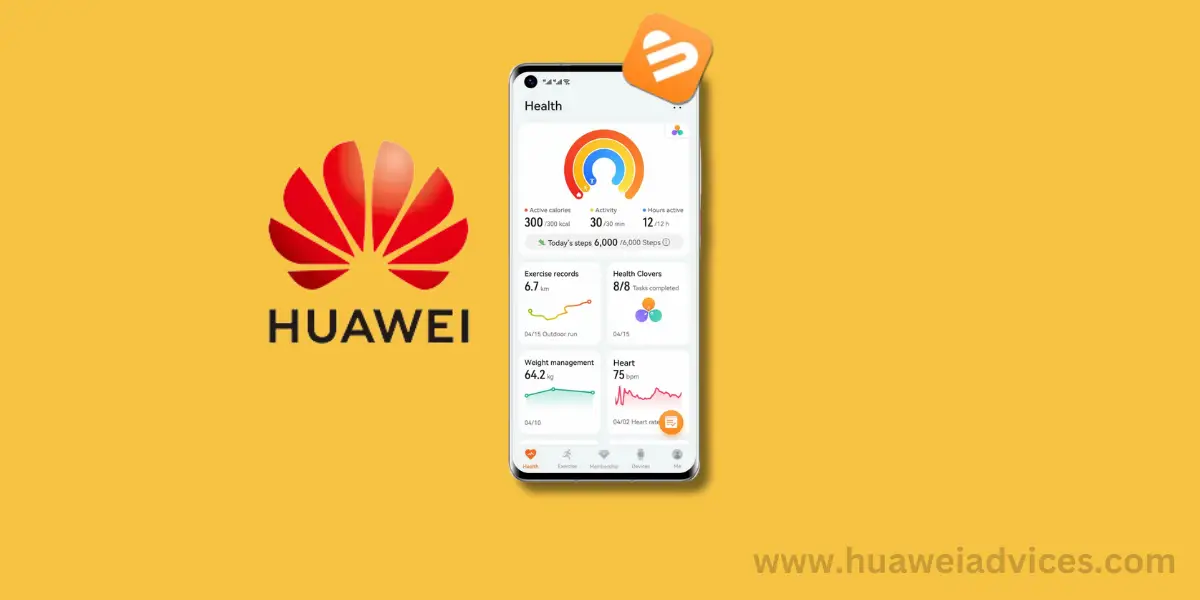 The Huawei Health app is a versatile tool designed to help you track your fitness, monitor your health, and improve your overall well-being. Whether you're an avid athlete or just looking to maintain a healthier lifestyle, this app offers something for everyone.
The Huawei Health App is compatible with smartphones running Android version 4.4.4 or higher, requiring a minimum of 2GB of RAM. If you want to know how to pair your Huawei wearable device with the Huawei Health App, you can check Our Article on  Download Huawei Health APK for Android
Huawei Health App Features
The Huawei Health app is designed to help users track and manage their health and fitness activities. The app offers a range of features and functionalities, including:
Activity Tracking
Huawei Health can track various physical activities such as walking, running, cycling, swimming, and more. It uses your smartphone's sensors and, if available, Huawei wearables like fitness trackers and smartwatches to record data.
Heart Rate Monitoring
The app can monitor your heart rate continuously or at intervals, providing insights into your cardiovascular health during different activities and times of the day.
Sleep Tracking
Huawei Health can track your sleep patterns, including the duration of different sleep cycles. It provides recommendations for improving your sleep quality.
Step Counter
The app includes a step counter that helps you keep track of your daily steps and set step-based fitness goals.
Health Data Dashboard
It provides a comprehensive overview of your health and fitness data, including steps, distance, calories burned, heart rate, and sleep quality.
Health Records
You can store and manage your medical records, including vaccination records, in the app.
Health Reminders
The Huawei Health App sends reminders for taking medication, drinking water, and other health-related tasks.
Stress Tracking
Some Huawei devices include monitoring features that analyze heart rate variability to estimate stress levels.
Smart Notifications
The app can display notifications from your smartphone, including calls, messages, and app alerts, on Huawei wearables.
Device Connection
You can pair and sync Huawei wearables and smart devices with the app to consolidate health and fitness data in one place.
Social Features
Huawei Health allows you to connect with friends and share your fitness achievements and progress.
Calorie Tracking: It estimates the number of calories burned during your physical activities, helping you manage your calorie intake and expenditure.
Workout Plans
Huawei Health offers various workout plans and guided exercises to help you achieve your fitness goals. You can choose from a range of predefined workouts or create your own.
GPS Tracking
When linked to a GPS-equipped device, like a Huawei smartphone, the app can map and record outdoor activities, such as running or cycling routes.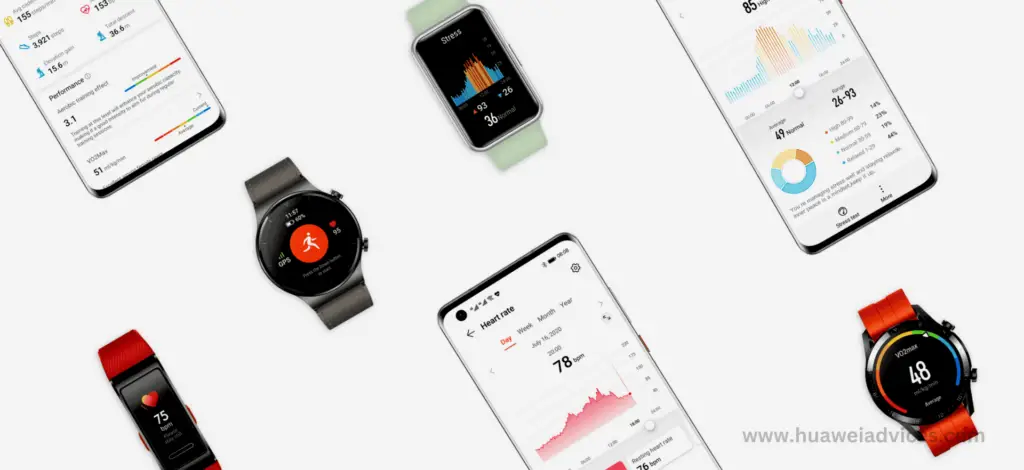 You can download the latest version below:
If you wish to download older versions of the Huawei Health App, you can visit the APK Mirror website(link) to find and download the specific version you need.
If you liked our article, please let us know how you feel about it in the comment section.