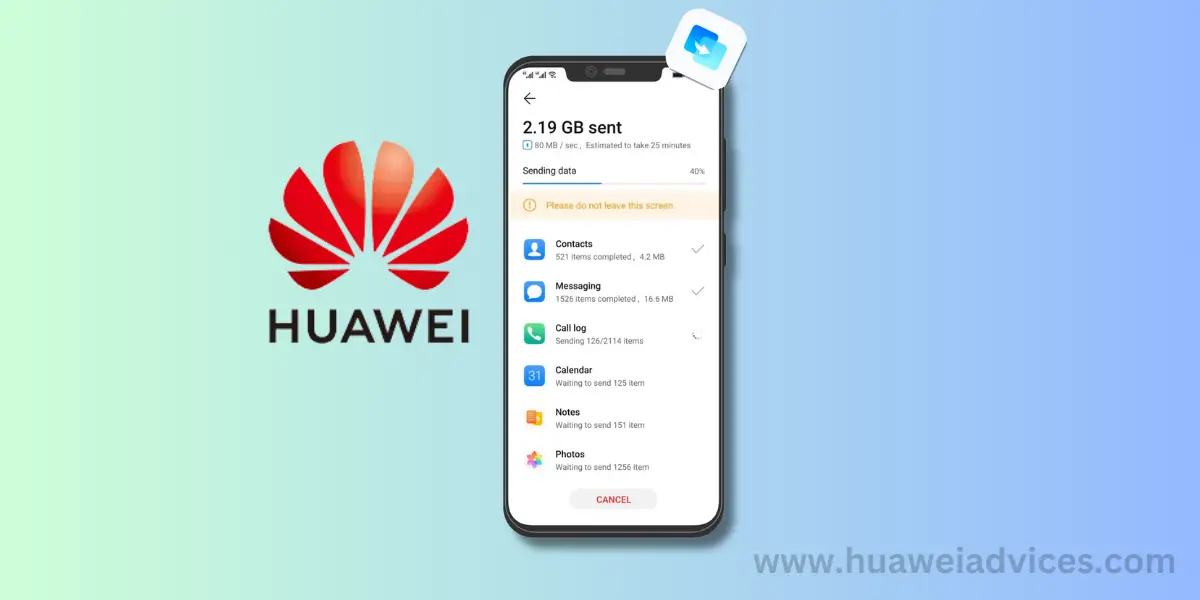 Huawei Phone Clone, offered by Huawei, is a user-friendly data migration application. It enables you to transfer contacts, SMS, photos, music, videos, and applications from your previous mobile devices to Huawei's latest smartphone.
The New Phone Clone app has new UI optimizations and improves the application's stability.
Phone Clone App Features
The Huawei Phone Clone app is crafted to assist users in seamlessly transferring or migrating their data from their old device to a new Huawei device. The app boasts a variety of features and functionalities, such as: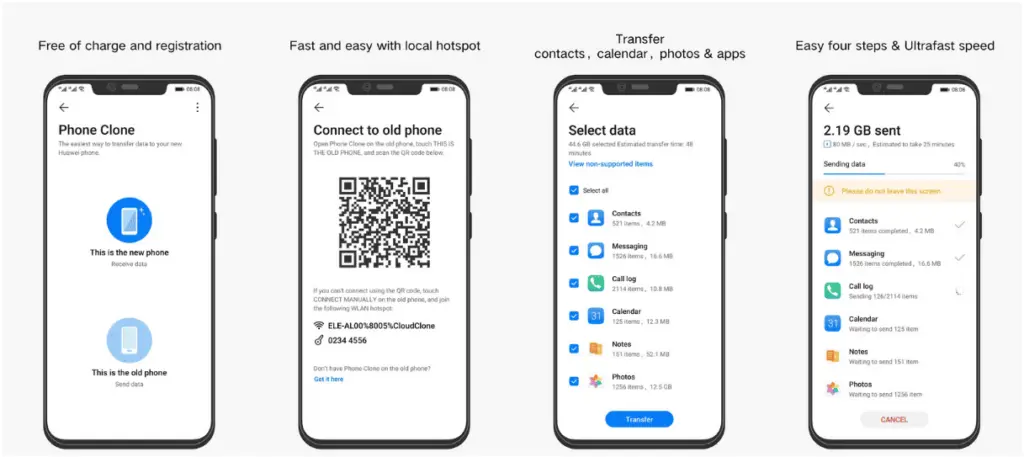 Seamless Data Transfer
Effortlessly transfer your data from an old device to a new Huawei smartphone with the seamless data transfer feature. Bid farewell to the hassle of manual data migration.
Intelligent Recognition
Experience the brilliance of intelligent recognition technology, ensuring that Huawei Phone Clone accurately identifies and replicates your apps and settings.
High-Speed Connectivity
Huawei Phone Clone's high-speed connectivity ensures swift and efficient data transfer without compromising quality.
Cross-Platform Compatibility
Explore the freedom of cross-platform compatibility, allowing Huawei Phone Clone to work seamlessly between Android and iOS devices.
User-Friendly Interface
Navigate the cloning process effortlessly with a user-friendly interface to make the migration experience smooth and intuitive.
Privacy Protection
Rest easy knowing that your sensitive information is secure during the cloning process, thanks to Huawei Phone Clone's robust privacy protection measures.
One-Tap Cloning
With a simple tap, clone your old device to your new Huawei smartphone, streamlining the setup process for a quick and enjoyable start.
App and Data Replication
Huawei Phone Clone goes beyond essential data transfer, replicating apps and data comprehensively to mirror your old device's functionality.
Wireless Cloning
Cut the cords with wireless cloning capabilities, allowing you to transfer data without physical connections.
Smart Learning
Experience innovative learning features that adapt to your usage patterns, ensuring a personalized and optimized experience on your new Huawei device.
Multilingual Support
Huawei Phone Clone caters to a global audience with its multilingual support, making the cloning process accessible and convenient for users worldwide.
Continuous Updates
Stay ahead with continuous updates, ensuring that Huawei Phone Clone evolves to meet the latest technological trends and user expectations.
Customization Options
Tailor the cloning process to suit your preferences with customization options, giving you control over what data and settings are transferred.
Offline Cloning
No internet? No problem. Huawei Phone Clone offers offline cloning, making it a reliable choice even in areas with limited connectivity.
Backup and Restore
Beyond cloning, leverage Huawei Phone Clone for backup and restore functions, providing an extra layer of security for your valuable data.
Energy-Efficient Cloning
Opt for energy-efficient cloning, ensuring the process doesn't drain your battery excessively.
Cloud Integration
Embrace the future with cloud integration, allowing Huawei Phone Clone to sync data across devices for a connected experience seamlessly.
In-Depth Data Analysis
Delve into in-depth data analysis during cloning, ensuring your new device is optimized for peak performance.
Smart Home Integration
Connect your new Huawei device to your smart home ecosystem effortlessly, thanks to Huawei Phone Clone's integration capabilities.
Social Media Migration
Say goodbye to manual setup on social media apps. Huawei Phone Clone effortlessly migrates your accounts, saving you time and effort.
Emergency Cloning
Huawei Phone Clone is a reliable backup solution for emergencies or device failure, minimizing data loss.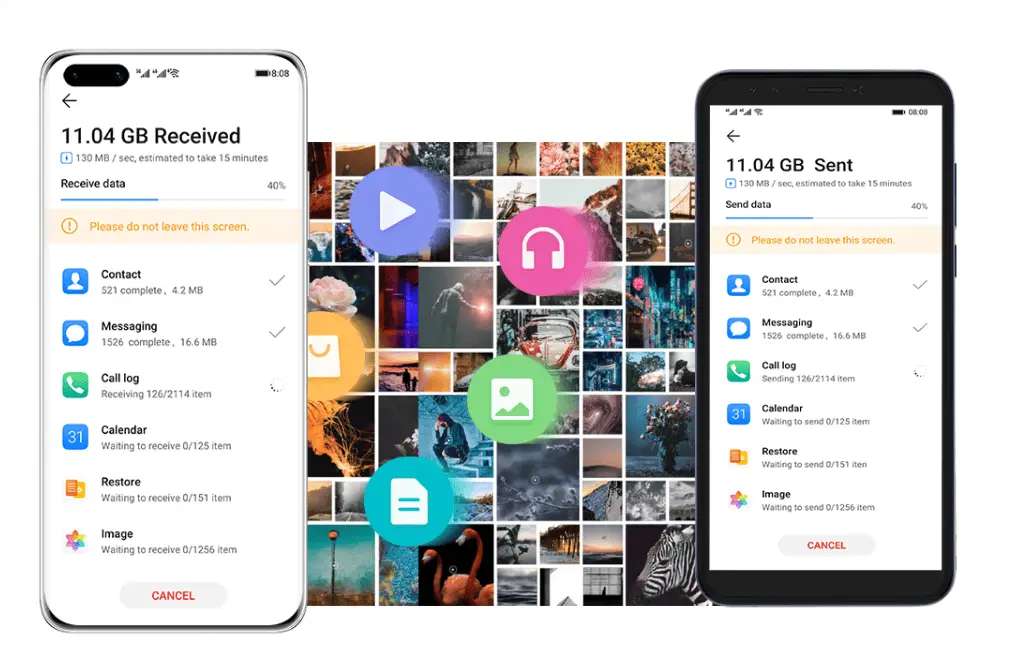 You can download the latest version below:
If you wish to download older versions of the Huawei Phone Clone App, you can visit the APK Mirror website(link) to find and download the specific version you need.
If you liked our article, please let us know how you feel about it in the comment section.