'Will my Honor 8X get Android 10 update' or 'is my Honor 8X eligible for EMUI 10 update' are the several questions have been arising on various online forums. The Chinese smartphone giant already announced the list of Huawei phones to get Android 10 update. But, unfortunately, the Honor 8X doesn't occupy its place in the list. However, it's an early list and Huawei might have plans to include a range of models in the coming weeks.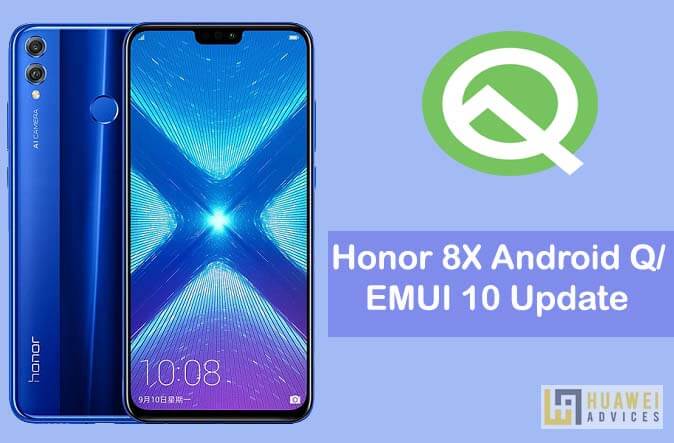 Today, Honor India answers all the queries with a single tweet. Honor officially confirms the Android 10 compatibility for the Honor 8X. This will be great news for Honor 8X users as being a mid-range smartphone most of them might have lost hope for major Android updates. Huge sales figures could be the only reason forcing the Honor to release the Android 10 update. To let you known, the company already reached the 15 million sales figure earlier this month.
"We would like to inform you that our software team has already evaluated and confirmed the compatibility of Android Q upgrade with Honor 10", says Honor India through a tweet.
Also Read: EMUI 10 update for Huawei/Honor: Eligible Devices, Release Date
Coming to release date, it's still unclear when the Honor will start rolling the Android 10 update to Honor 8X. But considering the facts, it is not happening anything early than Q4 2019. Android 10 is already in the final stage of development and the stable rollout for Pixel devices are expected in August. Soon after various OEM including Samsung, Huawei, OnePlus, Vivo, Xiaomi, and others will start rolling out the Android 10 update.
Stay tuned as we'll keep a close eye on the development segment and let you known when the Android Q is rolling out for Honor 8X. Users with other Honor devices? Need not to worry? We'll also have a close look at each and every Honor device and inform you the same if anything regarding Android 10 goes official.