Huawei's U.S. trade ban creating lots of questions in the minds of current Huawei and Honor smartphone users. First and the most common one is whether any of the Huawei smartphones will receive the latest Android 10 / EMUI 10 update or not? Google has revoked the Huawei's Android license thereby suspending all the major updates to its smartphones. However, a 90-day temporary license has been granted to Huawei which the Chinese Telecom tech will utilize to its most. Thus, the company has officially revealed that a total of 17 Huawei phones will get the latest Android 10 / EMUI 10 update.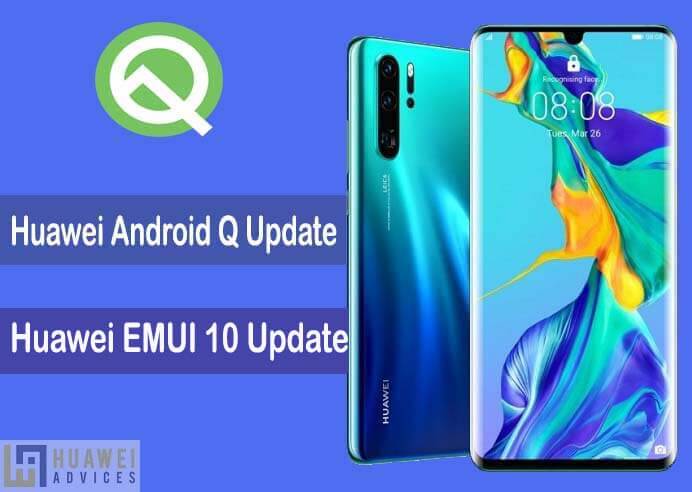 Huawei Android 10/ EMUI 10 update announcement comes via a Huawei Answers page on its website, clarifying the update situation for its wares.
The website takes down all the rumors about the upcoming software updates for its devices and also consolidate that the existing Huawei phones will continue working as they always have.
"We have been working with third parties for many months to ensure devices will be able to receive Android 10 updates. Technical preparations and testing have already begun for over 17 devices," the company added. "In fact our Mate 20 Pro has already been given approval to receive Android 10 as and when it is released by Google."
Also: EMUI 10 based on Android Q: Appears for the first time on Huawei P30 Pro
List of 17 Huawei phones confirmed to get Android 10 / EMUI 10 update –
P30 Pro
P30
Mate 20
Mate 20 Pro
PORSCHE DESIGN Mate 20 RS
P30 lite
P smart 2019
P smart+ 2019
P smart Z
Mate 20 X
Mate 20 X (5G)
P20 Pro
P20
Mate 10 Pro
PORSCHE DESIGN Mate 10
Mate 10
Mate 20 Lite
Alongside to the above list, the Huawei's sub-brand Honor might also release the Android 10 update to its latest Honor 20 series (Honor 20, Honor 20 Pro, Honor 20i) smartphones followed by other popular handsets announced in 2019. Like Huawei, Honor might also announce the list of its smartphones being upgraded to Android 10.
Currently, there's no official confirmation when the Android 10-based EMUI 10 update will be rolling out to these Huawei smartphones. But, one can expect immediately after Google releases the update for its Pixel lineup of smartphones.
You may also like: Download Android 10 Wallpapers, Ringtones, Notification sounds, Alarms tones