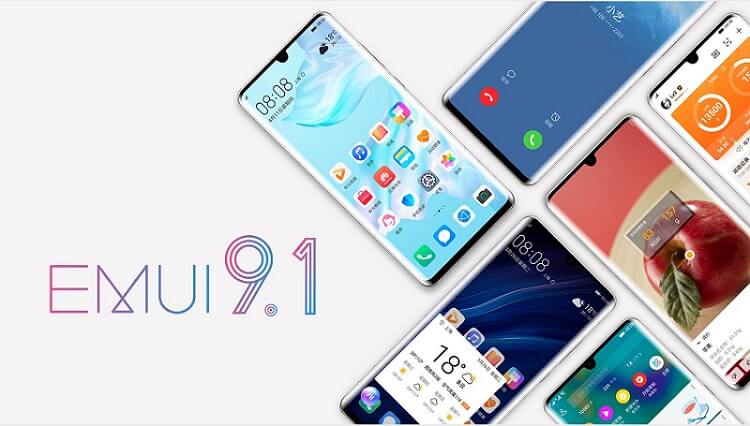 Recently, Huawei announced the EMUI 9.1 beta program to its Mate 20 series smartphones in China. Under this program, the users of Huawei Mate 20, Mate 20 Pro, Mate 20 X, and Huawei Mate 20 RS were given opportunity to download and install the beta version of EMUI 9.1 software. As the ROM was still under development, it might consist of bugs and issues which are to be reported to Huawei. Now, the Chinese smartphone giant has finally done with the beta testing and thus it starts rolling out the stable version of EMUI 9.1 firmware. Currently, the Huawei Mate 20 Pro and Mate 20 X (AL00) smartphones are getting the EMUI 9.1 stable update.
The latest software update for Huawei Mate 20 Pro and Mate 20 X brings the version EMUI 9.1.0.116 (C00E115R2P1). Huawei is currently limiting the update to just Chinese AL00 models, although XDA reports that you do not need to be in China to receive the update. Coming to update size, it is a really huge one measuring 4.56GB.
The EMUI 9.1 update for Mate 20 Pro and Mate 20 X brings Gallery refinements, incoming call videos for contacts, optimized HiVoice, GPU Turbo 3.0, PC continuity with the Huawei MateBook, ability to switch camera AI off, and more. You can check here for a complete list of EMUI 9.1 Features.
Related: EMUI 9.1 Update coming to 49 Huawei, Honor Devices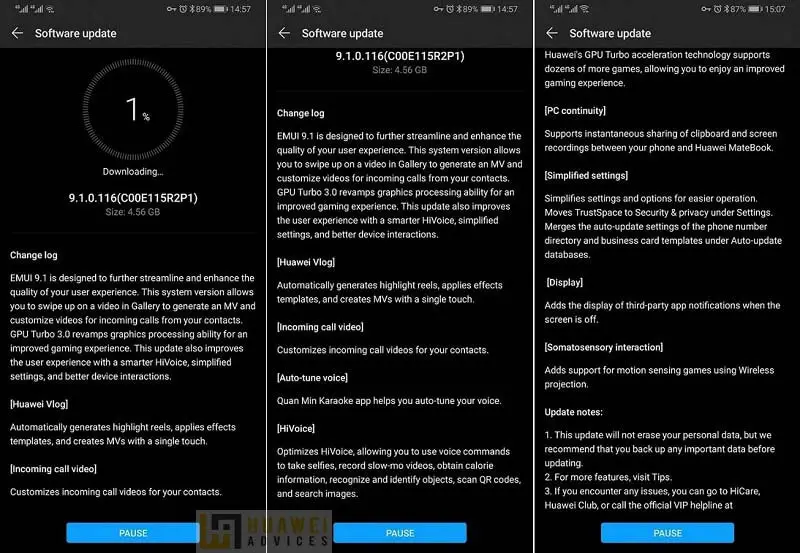 Huawei is also beta testing EMUI 9.1 on the Huawei Mate 20 and Mate 20 RS too. So, it is highly expected that these devices will also receive stable build very soon. Moreover, we expect that this could also be the first phase of EMUI 9.1 stable roll-out for global variants too, which we suspect will happen in the upcoming weeks.
If you're the lucky Huawei Mate 20 lineup user to get the EMUI 9.1 update, then do share your thoughts in the below comments.