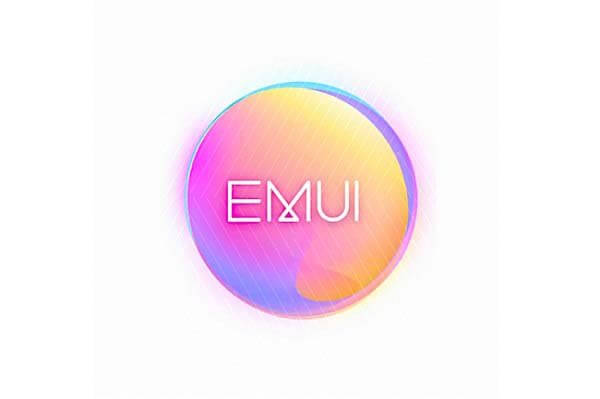 It's already a month since the US government included the name of Huawei in its entity list. Since then, there is no mutual agreement made between the U.S. and China. That means, Huawei is still under the ban and any US tech company will not provide components and services to this Chinese telecom tech. If both the countries don't come to an agreement, Google will also force to revoke Huawei's Android license and hereafter there will be no Android and security updates to any Huawei phones.
Most of the users might be wondering whether the next big update i.e. the Android 10 will be made available to Huawei phones or not? As the search engine giant already made available the source code of its next major update to Huawei there is a high possibility that the company will be up to the mark with its next major update. As proof for this, there is an early build of EMUI 10 which has been a leak. This build is based on Google's latest operating system i.e. the Android Q.
Till yesterday, the Huawei Mate 20 Pro was the only device to get the Android 10 support officially. Today, the Huawei P30 Pro is also getting ready to receive the update to Q and in fact, tests are ongoing as well.
This early build of EMUI 10 is shared by FunkyHuawei.club and the XDA-developers have manually tested this on the P30 Pro. After flashing, the XDA developers confirm that it's a real build based on the Android 10 OS.
According to the XDA, there are not many changes to EMUI 10 compared to its predecessor EMUI 9. However, being an early pre-release build, changes are still relatively minimal. The launcher, status bar, Quick Settings, notifications, and Setting are said to be similar to that of EMUI 9.1. However, Android Q's new permission controls, especially the new location-access-only-while-in-use feature, are present in EMUI 10. The UI of the camera app has also been slightly tweaked.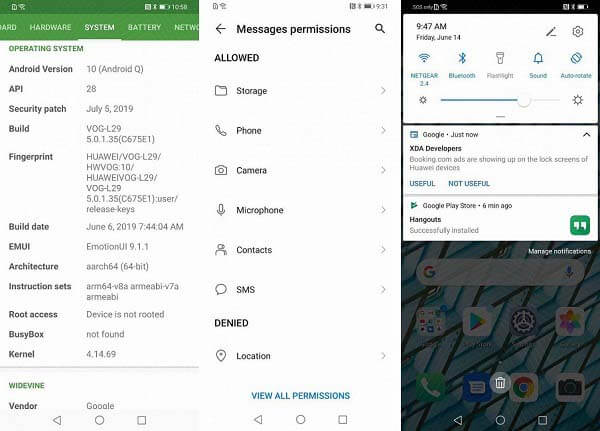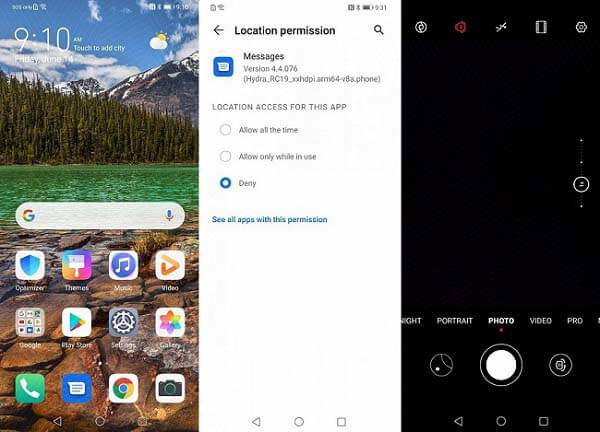 Apart from the Mate 20 Pro and P30 Pro, Huawei also included 5 other Huawei/Honor phones confirmed to get the Android 10-based EMUI 10 update. This includes the Huawei Mate 20, Huawei Mate 20 X, Huawei Mate RS, Huawei P30, Honor View 20, and Honor Magic 2. But, it's still unclear whether the EMUI 10 will be based on Google's Android or the company will come up with its independent OS called the HongMeng OS. The Huawei Mate 30 Pro is expected to be the first smartphone to debut with HongMeng / Ark OS. The flagship is expected to launch somewhere in September this year.