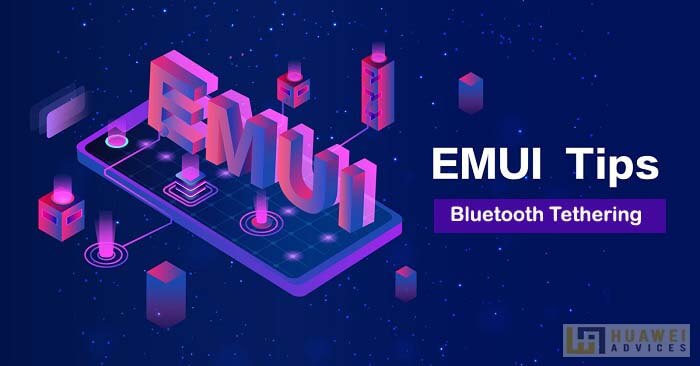 Hello EMUI users! Today we're back with another useful tutorial. In this post, we have a step-by-step guide on how to share mobile data with other phones via Bluetooth on Huawei and Honor devices.
Yes, you can use your EMUI phone's mobile data to connect another phone, tablet, or computer to the internet via Bluetooth Tethering. Moreover, Huawei users can also use Wi-Fi Hotspot to share the internet. But, here we have a detailed guide to share mobile data via Bluetooth. Without much ado, let's find out how to do it.
Related: How to Fix Huawei EMUI Update Fail Errors
Steps to Enable Bluetooth Tethering on Huawei and Honor EMUI phones
1. Firstly, disable Wi-Fi and then enable mobile data. Make sure there are enough mobile data to share with other Android smartphones.
2. Turn on your Bluetooth and pair with the device with whom you want to share internet.
3. Enable Bluetooth tethering on your Huawei/Honor device. To do so, you need to go to Settings > Wireless & networks > Tethering & Portable hotspot and then toggle-on the Bluetooth tethering.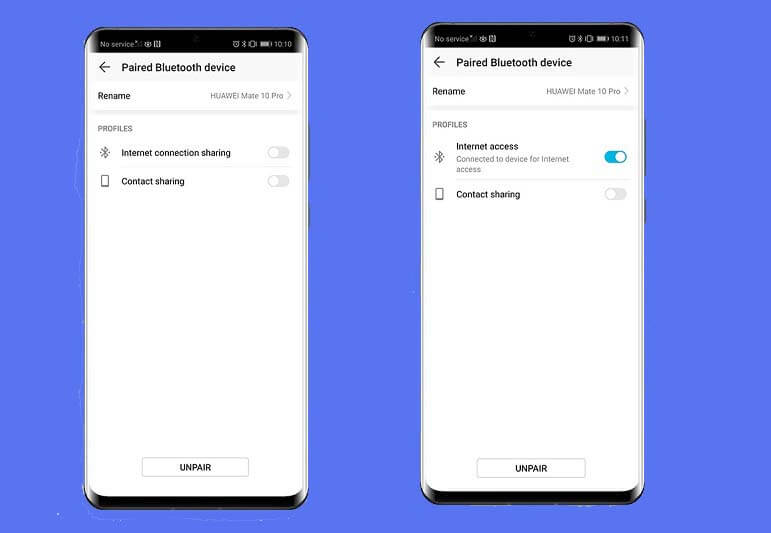 4. Finally, enable internet access on the other device. For this, go to Settings > Device Connectivity > Bluetooth. In the Paired devices list, find your device, then touch setting gear icon and turn on the Internet access switch.
That's it! Your Huawei / Honor will automatically share the internet via Bluetooth to other phones. For confirmation, other phones will be listed under the Paired devices list.
I hope the above tutorial was helpful in sharing mobile data with other phones via Bluetooth on Huawei/Honor smartphones. Don't forget to share the post with your friends on Facebook and let them enjoy this cool EMUI feature. For more such useful tutorials, do check out our EMUI section.