Call Recording is one of the essential features of Android smartphones. These days most of the OEMs offer call recording natively. Of all, Huawei and Honor devices are the ones that come with an in-built call recording feature. Here we have a simple guide to auto-record calls on Huawei smartphones.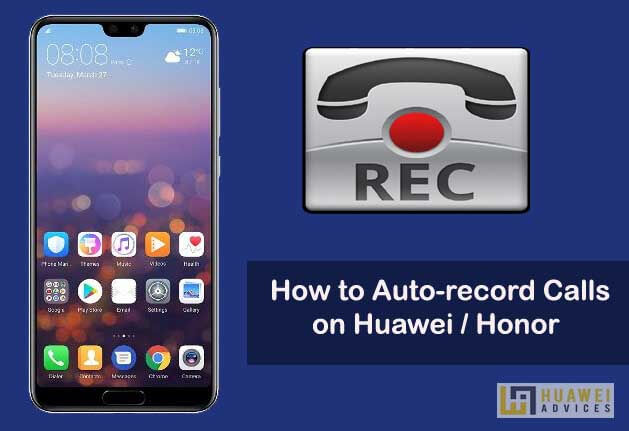 Call recording on Huawei and Honor devices doesn't require a third-party Android app. Surprisingly, Huawei's EMUI skin has native settings to record calls automatically. All you have to do is enable auto-record calls from settings to start recording your conversations with your loved ones.
How to Auto-record Calls on any Huawei and Honor EMUI smartphone
1. Launch the Phone Dialer app on your device.
2. Now you need to tap on three dots located at the top right corner of the screen.
3. From the list of options, select "Settings".
4. Under General Settings, tap on "Auto-record calls".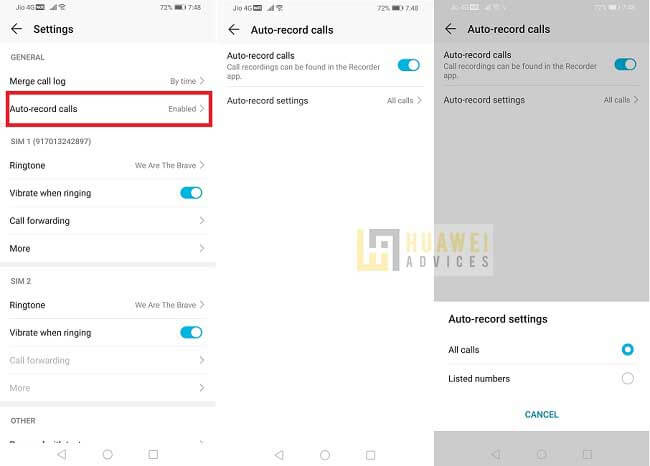 5. Simply, toggle-on the Auto-record calls button.
That's it! Your calls will be auto-recorded whenever you receive a call to your smartphone. There is also an option to set the auto-record calls feature to a specific number or to all calls. Set the settings according to your preference.
How to disable auto call recording on Huawei?
To disable auto call recordings on Huawei for some reason, you need to open Phone Dialer > Tap on three dots > Settings > Auto-record calls > Toggle-off the button. Hereafter your calls will not be recorded automatically. In case, if you want to record a specific call during a phone call, simply tap on the 'recording' icon on the screen.
Also Read: Download Call Recorder APK for Huawei and Honor
Where to find the Call Recordings?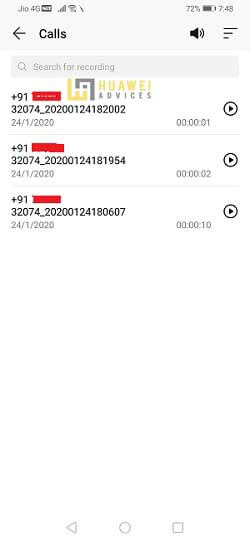 As soon as the call is ended, a notification will appear on your screen. Tapping on it will take you to all your call recordings. Alternatively, users can also follow the path Phone > More > Call recordings to view your calls recorded history. Moreover, there is also an option to share the call recordings with your friends and relatives.
How to delete a call recording on Huawei/Honor?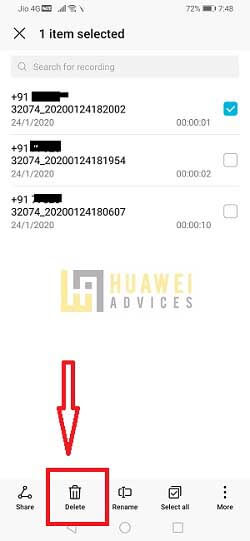 To delete a call recording on your EMUI smartphone, go to the Calling Recordings folder with the help of the above steps. Long-press the call recording file and tap on "Delete". To delete all recordings at once, you need to choose the "Select all" and tap on "Delete".
If you've any queries regarding the Huawei Call Recording feature, do let us known in the below comments. We'll get back with the most possible solutions. Also, do check our EMUI section for more Huawei tips and tutorials.