Most of the Android smartphones users like their wallpaper changing randomly for every set period of time. Not all users knew how to activate this feature as it not enabled by default. If you're a Huawei and Honor user and wanted to enable this random wallpaper feature, then we'll help you out. Here we have simple steps to randomly change the Home Screen Wallpaper on any Huawei/Honor smartphone running on EMUI.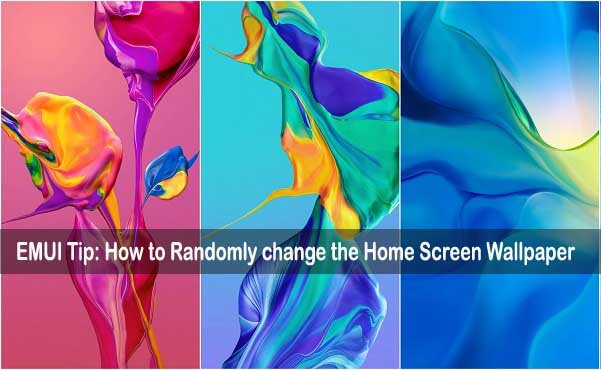 All Huawei and Honor phones on EMUI OS have a direct option to enable random wallpapers on home screen feature. This is just under Wallpaper Settings and users can easily enable it via the below steps. Random wallpapers on home screen have a time interval ranging from 5 minutes to a maximum of 1 day. Users can choose any Album from Gallery to show as a wallpaper on your home screen. Without much ado, follow the guide to automatically change the home screen wallpaper on your Huawei EMUI devices.
Guide to automatically change the Home Screen Wallpaper on Huawei and Honor
1. Open the Settings app on your device.
2. Scroll down to Display and tap on it.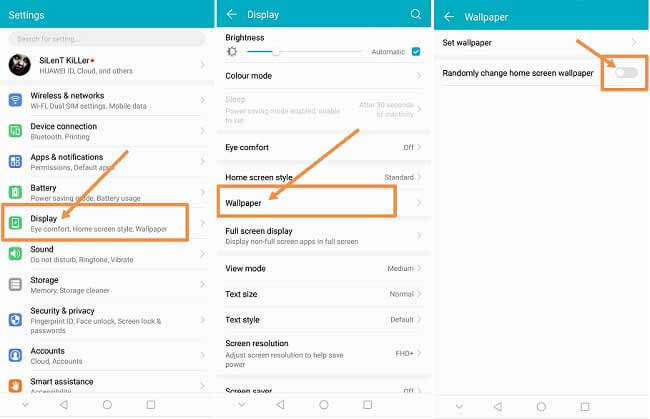 3. Select Wallpaper.
4. Toggle on the "Randomly change home screen wallpaper" option.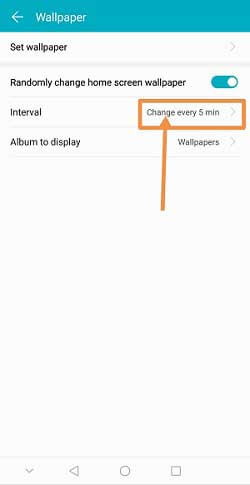 5. Next, set the internal time for which the wallpapers should change randomly. The minimum time interval is 5 minutes and a maximum of up to 1 day.
6. Choose your Album from Gallery to display as random wallpapers.
7. Enjoy!
I hope the above steps were useful in setting up random wallpapers on your Huawei/Honor lock screen. For more such tutorials, do check out our EMUI section.