WiFi Calling is one of the top trending features for Android and iOS smartphones. With this feature, one can have voice and video call conversions with your loved ones even when there is limited network coverage or none at all. It's just recently, top mobile network operators in India namely Jio and Airtel rolled out the WiFi Calling service to the eligible smartphones. Check here for a list of Huawei phones that supports WiFi Calling (VoWiFi).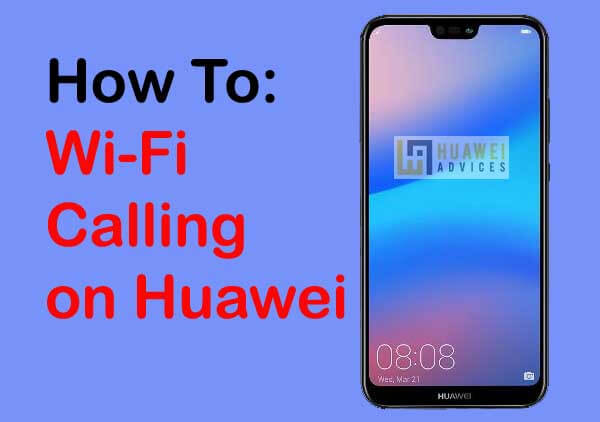 VoWiFi also called WiFi calling allows you to make and receive calls over WiFi. Users will no longer experience network issues as the calls will be automatically made through WiFi if there is a poor network in your area. All you to have is a WiFi connection and a smartphone with a WiFi Calling feature.
Benefits of Wi-Fi Calling
Stable and clearer calls
Make calls from anywhere in the world
Extended indoor coverage
Works on any Wi-Fi network
List of Huawei devices supporting WiFi Calling (VoWiFi)
The following are the Huawei models which include the VoWiFi feature –
Huawei Mate 10
Huawei Mate 10 Pro
Huawei Mate 10 Pro Porsche
Huawei P20
Huawei P20 Pro
Huawei Mate RS
Huawei Mate 20
Huawei Mate 20 Pro
Huawei P30
Huawei P30 Pro
Huawei Mate 30
Huawei Mate 30 Pro
How to Activate WiFi Calling (VoWiFi) on Huawei
To turn on Wi-Fi calling on your Huawei device, you need to establish a connection to a Wi-Fi network and select 4G (LTE) as network mode. Now, follow the below steps to activate Wi-Fi calling on Huawei EMUI devices –
1. Firstly, make sure the Huawei phone runs on the latest firmware. Read How to software update on Huawei phones.
2. Launch the Settings app on your device
3. Select More
4. Tap Wi-Fi Calling
5. Toggle-on the Wi-Fi Calling switch
That's it! Now you will see the VoWiFi symbol in the status bar.
I hope the above tutorial was helpful in activating the WiFi Calling feature on your Huawei mobile. If you've any kind of queries, feel free to comment below. Also, do share the post with your friends on Facebook and let them experience the new VoWiFi feature.