Huawei and Honor phones running on EMUI ROM comes with inbuilt settings to change the screen resolution of their device. You can follow our below guide for a detailed tutorial on How to Change Screen Resolution on any Huawei smartphone.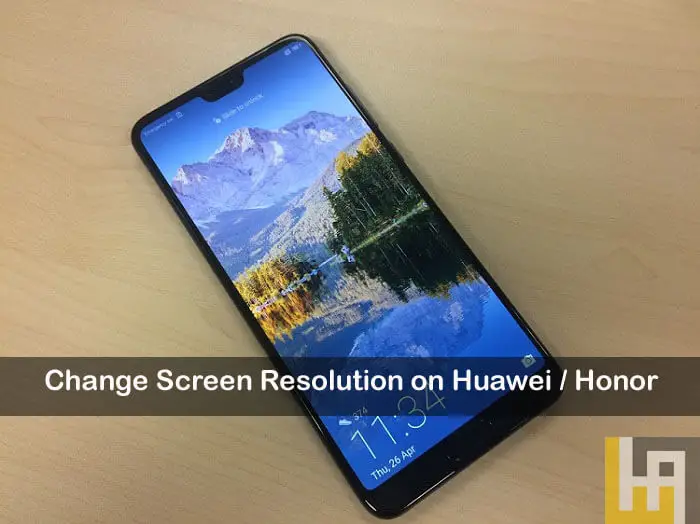 Huawei latest flagship smartphone, the Huawei Mate 20 Pro comes with a 6.39-inch screen with a maximum screen resolution up to 2K+ pixels (3120 x 1440 pixels). Although this kind of resolution gives the users a rich experience, there are certain drawbacks of using this large number of pixels. Firstly, at that high resolution, the text becomes small and will be difficult for the users to read although it frees up screen space. Another one is low battery life. This is because as the number of pixels being addressed by the processor shrink, it keeps heavy work in displaying the pixels thereby reducing battery performance.
To overcome the above issues, there is a built-in setting to change the screen resolution manually on any Huawei/Honor smartphone. You can also check out the below guide for the same.
You may also like –
Guide to Change Screen Resolution on Huawei and Honor smartphones
The following are the simple steps to modify screen resolution on any Huawei/Honor smartphone running on EMUI 9.0 or above.
Step 1: Open the Settings app. There are two options to do this i.e. either accessing the shortcut on your home screen or by using the gear button located on the notification pull down.
Step 2: Once you're in the Settings, you need to navigate to Display and tap on it.
Step 3: Here, select the option 'Screen resolution'.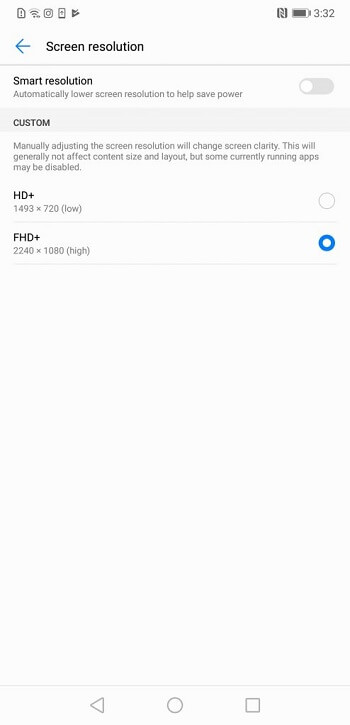 Step 4: Here you will see all the screen resolution numbers available to your Huawei mobile. Select the one which is more convenient to you.
Step 5: Enjoy!
I hope the above steps are helpful in changing the screen resolution of your Huawei and Honor smartphone. Don't forget to share your screen resolution in the below comments.