Are you an Android smartphone user for a long time? If yes, then you might be aware of the term Cache? The System Cache is small files which store information and data that your apps and web browser used to speed up performance. But, when time passes these files may be corrupted or occupies heavy storage space which directly causes performance issues. Thus, it is important to delete these cache on your device from time to time for good. Many of the Huawei and Honor users are not aware of how to do this. Thus here we have a quick guide on how to Wipe Cache Partition on Huawei (Honor) devices.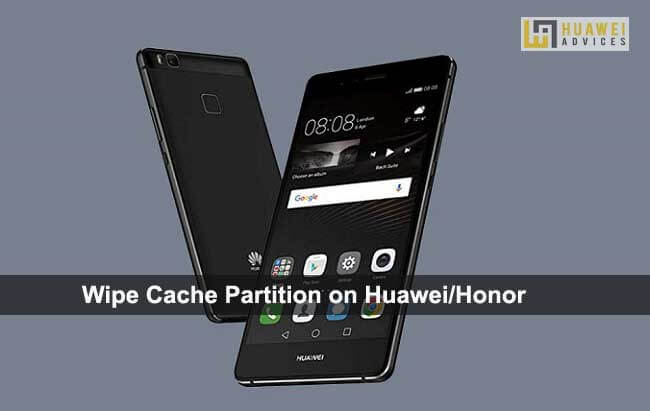 Unlike a hard reset, wiping the cache partition does not delete your personal data. Thus, there is no need to perform a backup.
Compatible Devices: This Wipe Cache Partition guide works with most of the Huawei and Honor devices including the Huawei P40, Honor 30 Pro, Huawei Mate 30, Y9 2019, Nova 7 Pro, Enjoy 10 Plus, Honor X10, 9X Pro, View 10, Play 9A, and more.
Guide to Wipe System Cache Partition on Huawei/Honor mobiles running EMUI skin
1. The first thing you need to do is turning-off the Huawei/Honor device. This can be done by long-pressing and holding the Power button.
2. Once the device is completely turned off, press the Volume Up + Power Key simultaneously for a few seconds.
3. Your device will be redirected to the stock recovery mode. Select "Clear Data" to proceed further.
Note: Use the Volume up/down button to move, Power button to select an option.
4. Then choose Wipe cache partition.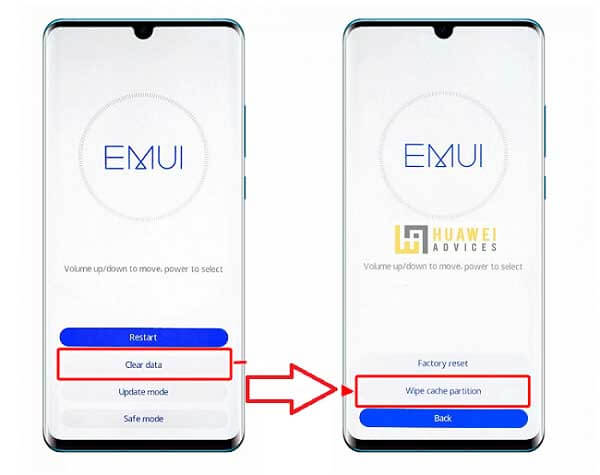 5. Reboot the system once the process is completed.
6. Done!
I hope the above steps were useful in clearing the system cache partition on Huawei/Honor devices. In case if you're struck in-between or have any kind of queries related to the above procedure, do let us know in the below comments. We'll get back with the most possible solutions.
Also, don't forget to check our EMUI Tip section for more such useful tips and tutorials.