Huawei and Honor phones run on its custom UI skin based on Android called the 'Emotion UI' or 'EMUI'. The latest version of EMUI brings several new features to the Huawei and Honor smartphones. One of such is "Screen Pinning". This allows you to lock your phone into one app. Check this guide to enable and use Screen Pinning on EMUI devices.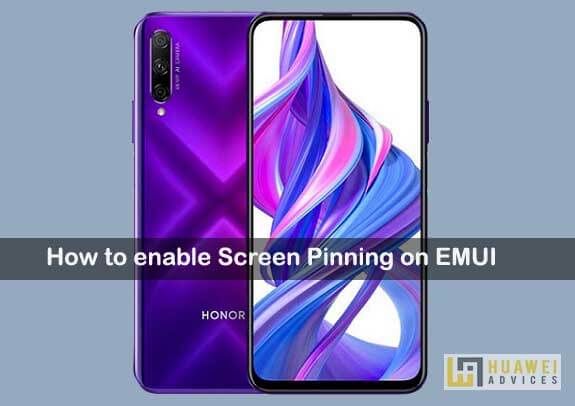 What is Screen Pinning?
Screen Pinning is a feature that enables the user to only show a specific app screen. This means all other functions of the phone are locked unless you unpin the same.
The feature comes in handy whenever your kids take the phone for playing a game and you don't want your kid to access other apps/files apart from the pinned gaming app. Or if you lend your phone to a stranger for a phone call and don't allow them to check any apps/files by just pinning the dialer app.
Related: EMUI 10 Always-On-Display (AOD): Supportive Devices, Enable Feature
How to enable Screen Pinning on Huawei/Honor
1. Open the Settings app on your device.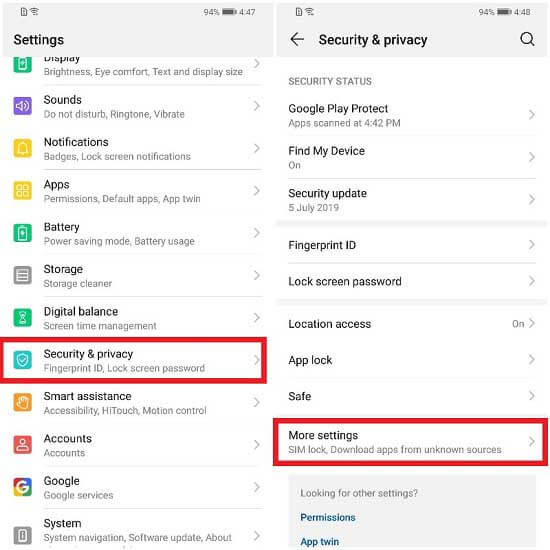 2. Go to Security & Privacy option >> More Settings.
3. Here you need to tap on 'Screen Pinning'.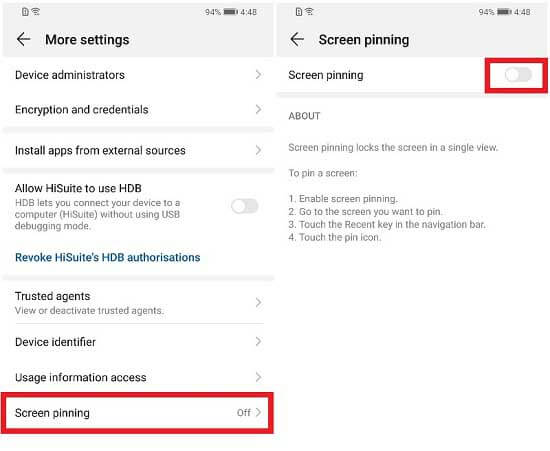 4. Toggle-on the Screen Pinning feature. Also, you can enable other options according to your preferences.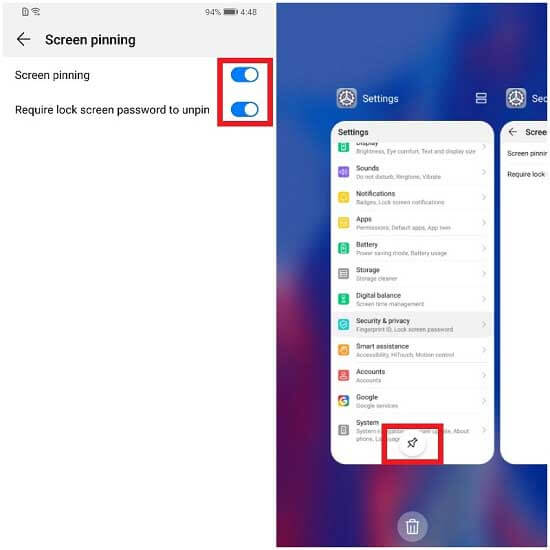 That's it! You've successfully pinned apps on your Honor smartphones. If you want to add more apps, go to your recent App menu and look for the Apps/Games that you want to 'Pin'. To Unpin any app, simply touch and hold the 'Back button' on the Pinned app.
Source – Honor Forum