Lost IMEI number of your Huawei / Honor smartphone? Then, there is no need to worry hereafter as we have a special tool called Advanced IMEI Generator Tool v1.0. This is a special tool through which Android smartphone users can easily generate a new MEI number. It is a simple tool and costs nothing to download. Read on for a detailed tutorial on how to download and use IMEI Generator Tool v1.0.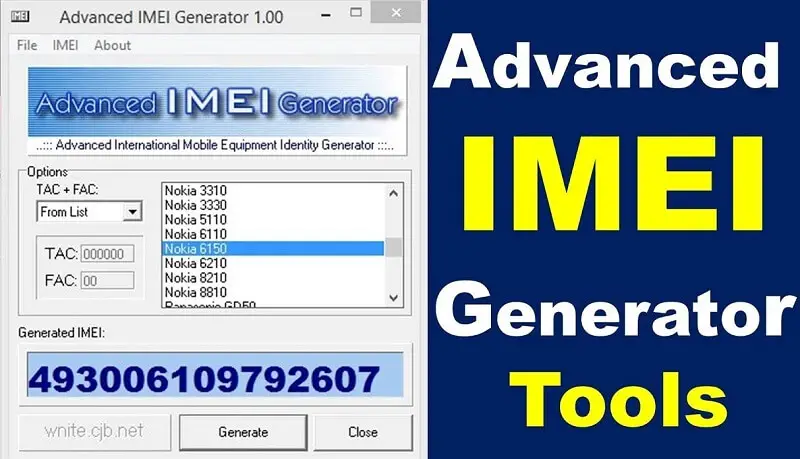 International Mobile Equipment Identity or IMEI number is a 16-digit unique code number that is used to identify a device that utilizes terrestrial's cellular networks i.e. your mobile data network provider. It is considered as an identity of a phone which is used to trace whenever you have lost your smartphone. One can check the IMEI number of their device by dialing *#06# or can directly find it on their device retail box package. You can also check How to Find IMEI Number on any Huawei / Honor device.
Download Advanced IMEI Generator Tool v1.0
   Download Tool v1.0
How to Use the IMEI Generator Tool v1.0 to generate new IMEI for all Huawei devices
Before we take you to the set of instructions on how to generate IMEI number with IMEI Generation Tool v1.0, let have a quick overview at the pre-requisites first. Check below for the same.
An Android device whose IMEI number has to be generated.
A laptop/PC running Windows OS.
You need to have a standard USB cable to establish a connection between your device and PC.
Ensure Huawei Drivers are installed on your PC.
Download and install the Universal ADB Driver on your system.
Disclaimer: HuaweiAdvices is not responsible for any damage occurs to your device during or after the procedure. Always, proceed at your own interest.
Huawei IMEI Generation Steps:
1. Download the Advanced IMEI Generator v1.00 to your PC.
2. Now you need to extract the executable file.
3. Once done, you need to connect your Huawei device to your PC using a USB cable.
4. Make sure the connection between your device and PC is successfully established.
5. Go to extracted files and run the IMEI generator Tool v1.0.
6. Select your device model.
7. Click on 'Generate'.
8. That's it! A new IMEI number will be automatically generated for your Huawei / Honor smartphone.
Related Content:
I hope the above tutorial was helpful in generating a new IMEI number for your Huawei EMUI smartphone. Do share the post with your friends on Facebook and let them generate a new IMEI number if they too have lost the old one.