Looking for a way to check IMEI Number or Serial Number on your Huawei device? Then you're at the right place! Here we will help you to find IMEI Number on any Huawei / Honor smartphone.
The IMEI or International Mobile Station Equipment Identity is a unique number for each device to identify it. This number is helpful whenever your device is lost and you're working with your carrier and law enforcement to recover it. Each hardware of a device has a unique IMEI number which lets the carrier discontinue the services to it, in case the phone has been stolen.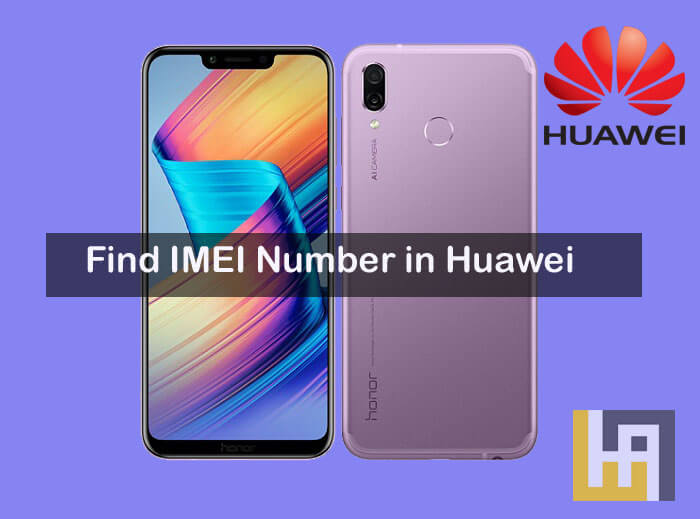 Without much ado, follow the below steps to check IMEI number on any Huawei / Honor phone (EMUI devices).
Related: Download Advanced IMEI Generator Tool v1.0 for all Huawei/Honor devices
Guide to Find IMEI Number on any Huawei / Honor device
There are three different methods through which you can Find IMEI and Serial number on your Huawei EMUI smartphone. Read on the following for all the three methods –
Method 1: Check IMEI Number via Settings App
1. Firstly, you need to swipe down the Notification bar, then select the Settings icon from the Shortcuts tab.
2. Scroll to and select About phone.
3. Tap on Status.
4. Scroll down to view the device Serial number.
5. To select the IMEI number, select IMEI.
6. Apart from IMEI number, users also get more information about the device here.
Method 2: Check IMEI Number via Service code
This is another method which lets you find IMEI number of your Huawei mobile. Simply, open dialer and dial *#06#. The IMEI number will be automatically displayed on your device screen.
Method 3: Check original packaging box of your device
Like other OEM devices, Huawei also prints IMEI number of devices on its respective original packaging box. You can find it out there.
That's the simple guide to check IMEI number on any Huawei / Honor phone. Stay tuned for more such EMUI tips & tricks.