Huawei and Honor devices run on custom skin called "Emotion UI" or "EMUI" on top of Android OS. EMUI 10 is the latest version of EMUI skin offering a wide range of customization offers. One such is the "Lock Screen Widget". Follow the below steps to activate the lock screen widget on any Huawei and Honor smartphone.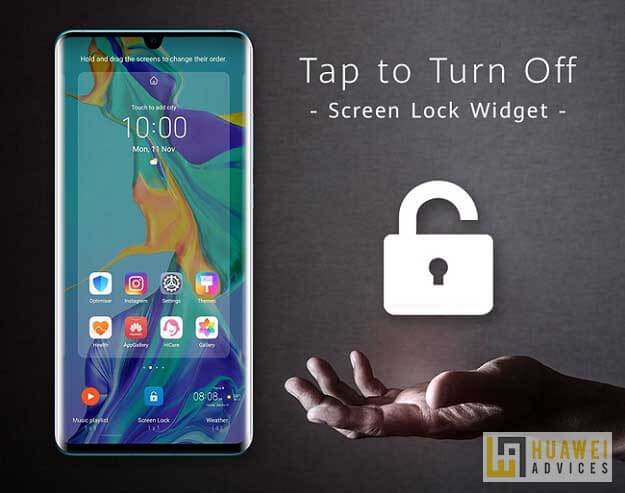 Not everyone will be comfortable with the Power button to turn off the screen. Some find it a bit high for short fingers while others don't like pressing the hardware buttons often. In this scenario, the EMUI special feature called Lock Screen Widget comes handy. All you have to do is add lock screen icon on your device home screen and use this icon to lock screen instead of the power button. Many of the Huawei and Honor smartphone users are unaware of this in-built widget and search for third-party widgets on Google Play Store.
Apart from lock screen widgets, there also Weather, Clock, Music, Screen Lock, and Calendar which provide invaluable assistance in daily life, and can best serve you when they're easier to access.
You may also like:
How to add Lock Screen Icon on any Huawei and Honor smartphone
1. From the home screen of EMUI device, you need to pinch-in with two fingers.
2. Next, select Widgets
3. Locate and select the Screen Lock widget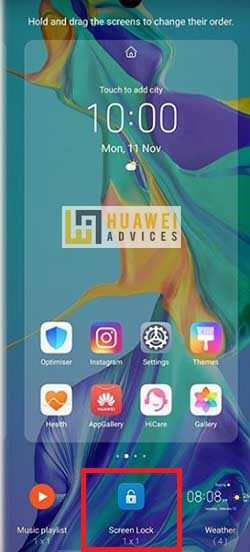 4. Once successfully applied to the home screen, touch and hold to place anywhere you like.
5. Done!
Hereafter, whenever you want to lock screen of your Huawei device, simply tap on the Lock Screen icon from the home screen instead of the Power button. For more such useful tips and tutorials for Huawei phone, do check our EMUI section.