Are you bored with old ringtones on your Huawei/Honor devices? Are your contacts static pictures for every individual contact doesn't amuse you whenever your contacts call? Well, today we have a simple guide which helps to revolutionize your calls by setting-up video ringtones on Huawei and Honor smartphones.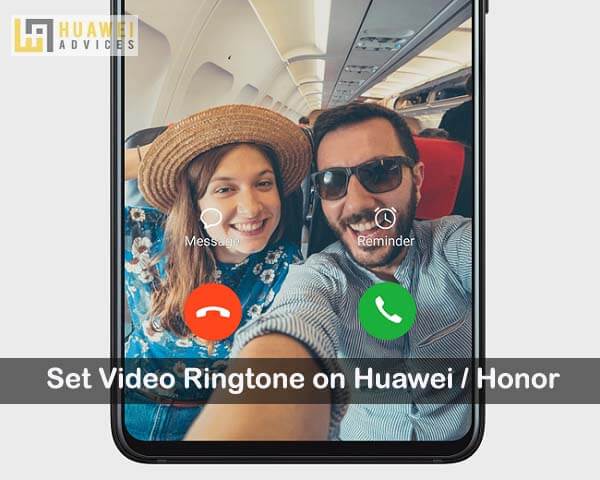 Video Ringtone is a special feature introduced by Huawei through its EMUI 9.1 update. However, it is limited to Huawei P30 and Nova 4 series smartphones while other Huawei devices are expected to soon get the feature along with the EMUI 9.1 update. Check the list of Huawei phones confirmed to get EMUI 9.1 update.
Video Ringtone feature lets you set your favorite video as the default ringtone for your contacts. This leads to more fun whenever your friends or relatives call you. This is an inbuilt EMUI feature, so there is no need to download and install third-party "Video Ringtone Maker" on your Huawei / Honor smartphone. Simply, tweaking the dialer settings lets you set a video ringtone.
So, what are you waiting for? Follow the below steps to set a video ringtone on any Huawei / Honor smartphone.
How to Set a Video as Call Ringtone on Huawei EMUI phones:
1. Turn on your Huawei / Honor smartphone.
2. Now you need to launch the Dialer app.
3. Go to "Settings" of the dialer app.
4. Select Ringtones & vibration > Ringtone.
5. Touch Video ringtones and choose a video.
6. You're done!
I hope the above steps were useful in setting-up video ringtones on your Huawei / Honor smartphones. Do check our EMUI section for more Huawei tips, tricks, and other useful tutorials.
Related Content: