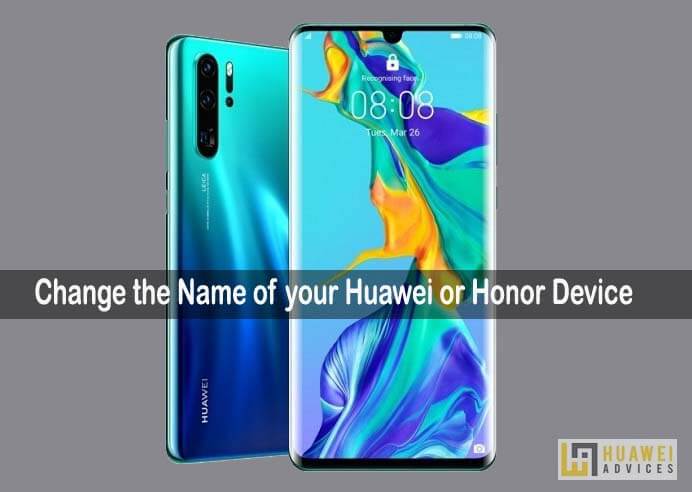 Looking to change the name of your Huawei or Honor smartphone? Well, lucky for you, there is a simple way to customize device name running on Android-based EMUI OS.
When trying to connect your Huawei or Honor smartphone with any of the technical devices, for example, WiFi or Bluetooth, you'll see a name for your device. Moreover, when you connect your Huawei smartphone with PC via a USB cable, you'll see the device name. As a default, the model name will be the device name. Let's take the example of Huawei P30 Pro. The device name stored in the Android system appears to be "Huawei P30 Pro".
If you don't want to use that name for your smartphone, then there is no need to worry. Huawei and Honor devices running on EMUI OS can customize the name to anything they want. Here we'll show exactly the same:
Also Read: How to Remove Preinstalled System Apps on Huawei & Honor phones [No Root]
How to Change Device Name on Huawei and Honor
1. Turn on your Huawei or Honor smartphone.
2. Launch the Settings app on your device. One can use the shortcut on the home-screen or scroll down the notification panel and tap on the Gear icon to get into settings.
3. Now you need to select System > About the phone.
4. Touch the entry and assign a new name for your smartphone. Once entered, hit 'Save' to confirm.
5. Done!
Do remember after changing the name of your device, all the previously paired Bluetooth devices with the old name will be forgotten. That means you need to pair with each and every Bluetooth device again.
I hope the above guide was helpful in renaming your Huawei/Honor device name. For more useful tutorials like this, do check our EMUI section.