Have you mistakenly uninstalled system apps from your Huawei/Honor smartphone and wanted to restore it back? Then you're at the right place. Here we have a simple guide on how to restore the pre-installed system app after uninstalling it on any Huawei EMUI device.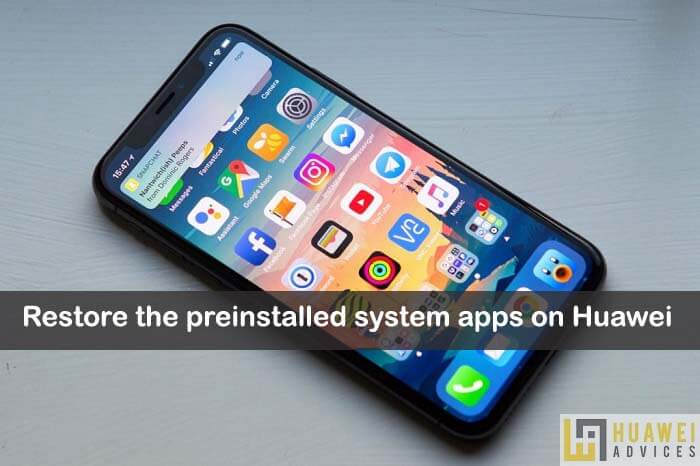 There might be several reasons for uninstalling system apps. Some of them include insufficient storage, battery draining, unresponsiveness, and more. The only solution to fix this issue is removing of that bloatware app. But, sometime in the future, you might need this app. Thus, here we have a tutorial for you which helps to restore all those uninstalled apps on your mobile.
This guide is compatible with most of the Huawei and Honor devices including the Huawei Mate 20 Pro, P30, P20, Huawei Y9 2019, Honor 10, Honor 20 Lite, Honor 9 Lite, and more.
Also: How to Remove Preinstalled System Apps on Huawei & Honor phones [No Root]
Restore the preinstalled system app after uninstalling it on any Huawei device:
Firstly, go to Huawei AppGallery or Google Play Store, and search for the app you want to restore. If the app is found, download and reinstall it.
In case, if the app is not visible, you need to perform the following:
If you using AppGallery, search for the uninstalled bloatware. If found, reinstall it back. Usually, the app will be on the list if you have used sub-user or PrivateSpace mode on your phone before uninstalling it.
If still not found, you need to perform Hard Reset. This will restore all the system apps on your smartphone. You can check on how to Hard Reset any Huawei mobile. Make sure to perform a backup of all your important data as factory data reset deletes everything from your device.
I hope the above guide was useful in restoring the uninstalled bloatware apps. Do check our EMUI section for more such useful tutorial for your Huawei/Honor smartphones.