Huawei ID is a special account for all Huawei and Honor smartphones which lets you access Huawei-exclusive services like Cloud, AppGallery, Video, Themes, HiGame, and more. If you've recently migrated to Huawei or Honor smartphone, it is mandatory to create a new Huawei ID.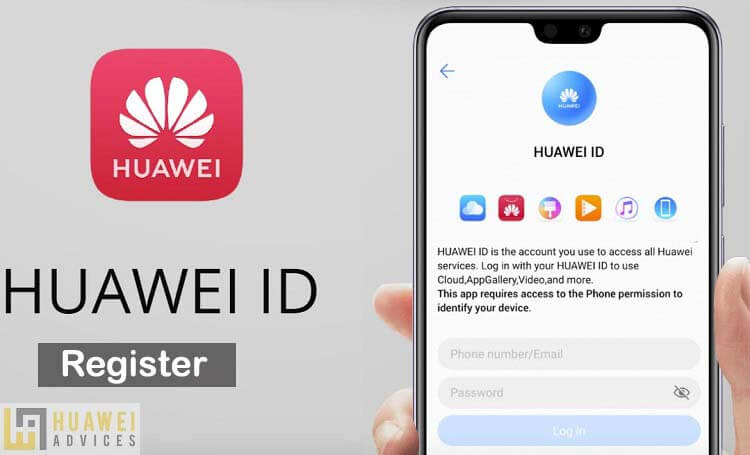 We have already shared a detailed tutorial on how to register for a new Huawei ID? From the time of posting, our readers are coming up with a list of questions related to Huawei ID. So, we have decided to include all the questions and answers in one article and share the same with you.
What is a Huawei ID and why do I need one?
Register for a Huawei ID to access Huawei services, including HiCloud, Themes, vMall, HiCare, and HiGame. Some Huawei services are not available in all countries and regions.
Can I log in to my Huawei ID on multiple Huawei or Honor devices?
Well, the answer to this question is 'Yes'. One Huawei ID can be used to a maximum of 10 devices. After that, the older devices will be automatically logged out and the new devices take place of them.
What should I do if I change my mobile number or email address?
You need to sign in to Huawei ID and make necessary changes to the mobile number or email address. Note, Huawei will send a message or email to re-verify your identity.
Why are some country codes unavailable when I use my mobile number to register for a Huawei ID?
In some countries and regions, you cannot use your mobile number to register for a Huawei ID. This is due to carrier restrictions. Please use your email address to register for a Huawei ID.
Forgot Huawei ID password – What to do?
You need to go to the main screen of Huawei ID login page. There you will see options like login, Create your Huawei ID, and Forgot password.
Simply tap on forgot password, and enter your Huawei ID. The system will automatically send you a unique verification code to your registered email ID or mobile number. Enter the verification code and set up a new password for your Huawei ID.
How do I manage my Huawei ID settings on my smartphone and computer?
Mobile users need to open Settings and then tap on Huawei ID.
Log in with your Huawei ID on the Huawei Cloud website (cloud.huawei.com) and click your profile photo in the upper-right corner.
Can I delete my register mobile number or Email address from the account?
Yes, there is an option to delete. But, one can remove either a phone number or email ID. Both can't be removed.
Go to Huawei ID > Accounts, and select the phone number or email address you want to remove. Follow the on-screen instructions.
What can I do if cannot receive the verification code?
Try sending the verification code again. If you have reached the maximum number of send requests, try again in 24 hours or contact Huawei customer service.
How can I manage devices that are logged in with my Huawei ID?
You will see all the list of devices connected with your Huawei ID under Account protection settings. Touch a device to view information or remove it from the list. Once the device is removed, you need to re-verify the device again whenever you log-in on that device.
How do I change my security phone number or email address?
Go to Huawei ID > Account protection. However, you should have an old phone number or email address in order to verify the new phone/email.
Can I remove a third-party account from my Huawei ID?
Yes. Go to Huawei ID > Accounts, and select the account that you want to remove and enter your Huawei ID password.
I have lost my phone. How do I prevent others from resetting my Huawei ID password via SMS?
Go to your Huawei ID security settings and change the password reset method to Email only.
Before changing the settings, ensure that you have associated an email address with your account or configured a security email.
If you've any other issues apart from listed above, do visit the customer service through email: [email protected].