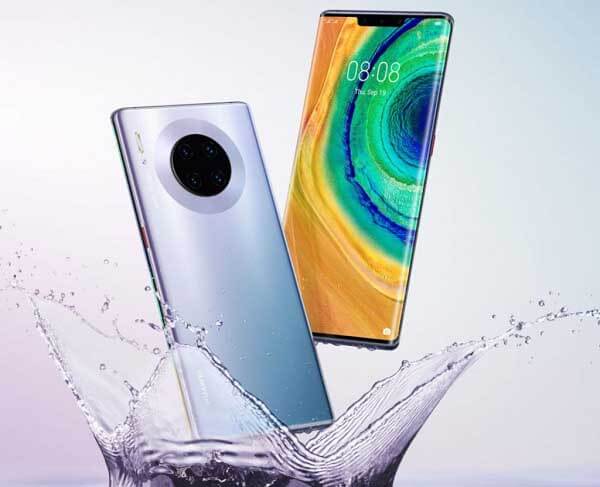 Huawei has scheduled a global press conference on September 19 where the next generation Huawei Mate 30 series smartphones will be announced. Here we'll help you witness the Huawei Mate 30 series launch event live.
The event could see the launch of four new Huawei Mate 30 smartphones – the standard Huawei Mate 30, Mate 30 Pro, Mate 30 RS Porsche Design, and Mate 30 Lite. All these devices will be first to effect by the US trade ban that means there will be no Google Play Store or any other Google apps out of the box. Although, one could have the option to install it separately after purchasing the smartphone.
When is the Huawei Mate 30 Launch?
The Huawei Mate 30 launch event will happen in Munich, Germany, on 19 September at 2 pm CEST. The entire event is live stream by Huawei on its own Facebook page as well as on YouTube. To save time, we have also embedded the video below. So, you can directly watch the Huawei Mate 30 launch when the event goes live this Thursday.
The following is the local times for various countries –
US – 8:00 am ET
UK – 1:00 pm BST
India – 5:30 pm IST
China – 8:00 pm CST
Huawei Mate 30, Mate 30 Pro: Specifications
Although there are a couple of days for the launch event, the Huawei Mate 30 and Mate 30 Pro already surfaced online numerous times. The latest renders of Huawei Mate 30 Pro hints at the quad circular camera setup at the rear-side. It also reveals triple selfie cameras, Kirin 990 SoC, and an under-display fingerprint sensor. The smartphone will also have a 'waterfall' edge to the display. On the back, there will be a 4,200mAh battery with 55W fast-charging adapter.
Stay tuned to HuaweiAdvices as we'll update with every detail about the Huawei Mate 30 series once they go official on Thursday.