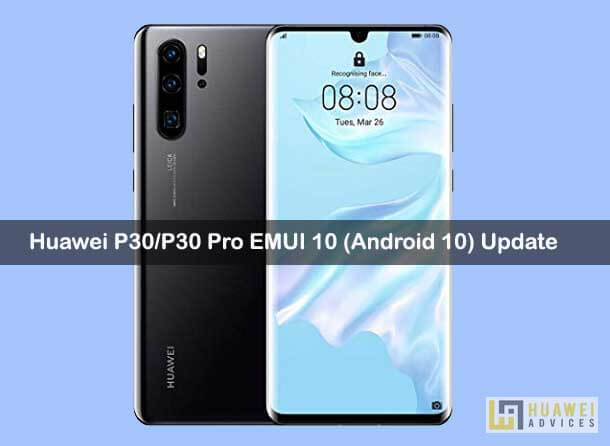 Owners of Huawei P30 and P30 Pro has a great surprise early this year in the form of EMUI 10 software update. Yes, Huawei Australia has started rolling out the Android 10-based EMUI 10 firmware update for Huawei P30 and P30 Pro. Alongside these two models, the Huawei Mate 20, Mate 20 Pro, and Nova 5T also receiving the stable EMUI 10 update in Australia.
EMUI 10, the company's latest EMUI skin made its first appearance at Huawei Developer Conference last August. This Android 10 inspired custom ROM brings improved layout and performance. It also includes a new interface, Dark Mode, improved security, and Multi-screen support. You can check the complete list of EMUI 10 Features here.
Android 10 update for Huawei P30 and P30 Pro was first released in China in November last year. Soon after the update was made available to several countries across the globe. Today, the update makes its way to Australia. Owners of Huawei P30 and P30 Pro will start seeing the push notification asking to install the Android 10 update.
This announcement comes officially from Huawei itself through its Twitter handle. It also shared a short video which guides you to manually download and install the EMUI 10 update via the HiCare app.
One can follow the below steps to upgrade your Huawei P30 and P30 Pro to EMUI 10 –
1. Open HiCare App
2. Click on 'Update'
3. Click on 'CHECK FOR UPDATES'
4. Click on 'DOWNLOAD AND INSTALL'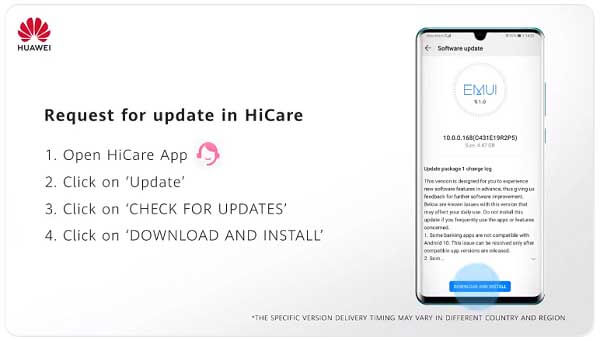 Huawei P30 and P30 Pro sold under network carriers still have to wait some time as the devices are scheduled to get the update in February. If things are pretty good, one can expect it as early as this month.